Solutions and resources for all educators, in and out of the classroom
Unlocking new dimensions of teaching and learning, Apple products empower educators to delve deeper into their subjects and ignite their creativity in unprecedented ways. Embark on a journey of exploration with our wide range of programmes and curricula, meticulously crafted by Apple educators for educators of all disciplines. Discover innovative approaches and reimagine your teaching practices to nurture a vibrant and dynamic learning environment.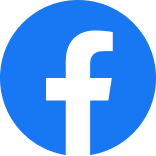 Looking for a community
of best practice?
Join our Facebook group, Couch to Class. An EdTech community brought to you by iStore Education. To support teachers as we navigate all kinds of learning environments. Offering group members access to powerful products, guidance on tools, inspiration and curricula to help you to continue to teach - anytime, anywhere