iStore Community Programmes
iStore has partnered with iSchoolAfrica to empower teachers and learners across South Africa - by giving them access to the world's best technology and educational practices.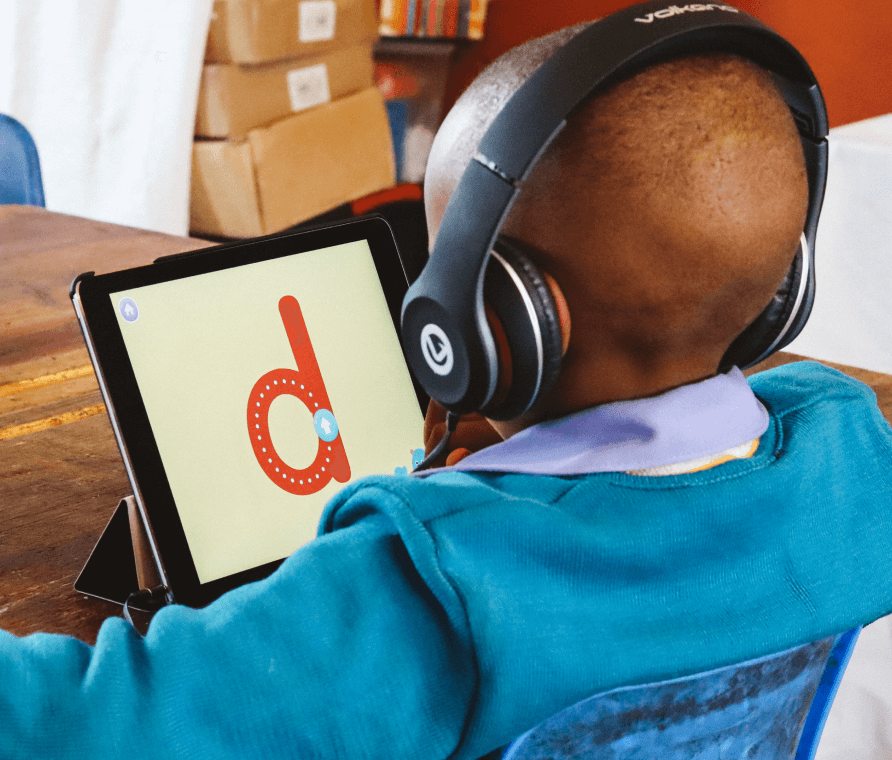 Introducing iSchoolAfrica
iSchoolAfrica has been transforming teaching and learning since 2009. The programme reaches schools in the most under resourced communities across South Africa. Each school in the programme is equipped with a mobile iPad lab, apps to support learning, teacher training and mentoring. iSchoolAfrica partners with government and private sector programme sponsors to change the narrative of education for our youth. This programme assures accessibility, inclusion and sustainability whilst ensuring all learners have access to digital skills to succeed.
What is iSchoolAfrica's mission?
iSchoolAfrica is a comprehensive, secure, proven and cost-effective solution for creating Fourth Industrial Revolution - ready learners. Through the iSchoolAfrica iPad programme, learners from rural and township areas are exposed to technology that will help them acquire 21st-century skills. The programme levels the playing fields between resourced and under-resourced schools.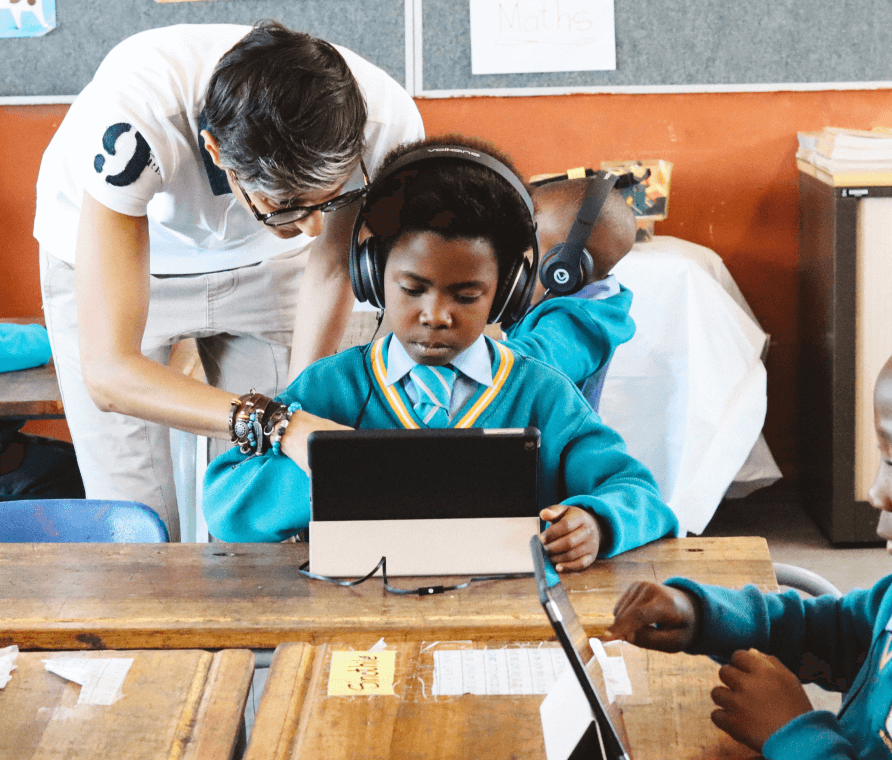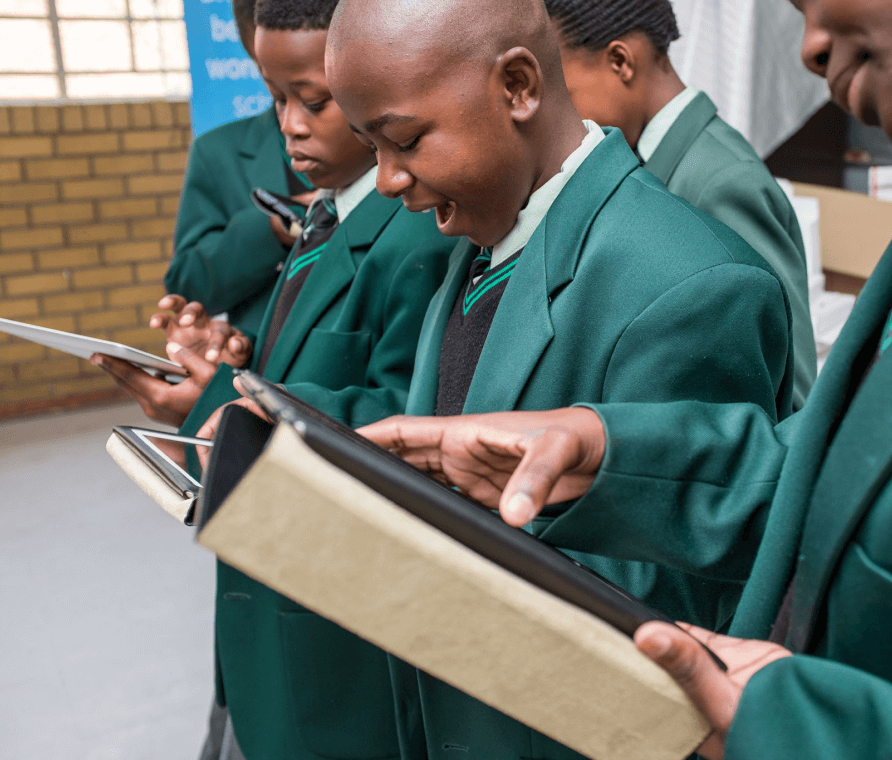 iStore's commitment to supporting our youth
iStore is a key partner of this initiative and provides iSchoolAfrica with many new and suitable refurbished iPads to enhance the learning opportunities for teachers and learners. iStore also brings together the community with customer trade-in drives, so all can make a difference to the lives of our youth. iStore is working with iSchoolAfrica to provide access to coding, creativity and employable skill opportunities.
Help give our learners a better future,
when you trade in and trade up to a new iPad.
Suitable iPads traded in at iStore will be contributed to support learners at iSchoolAfrica schools.
Make a difference and donate to iSchoolAfrica today.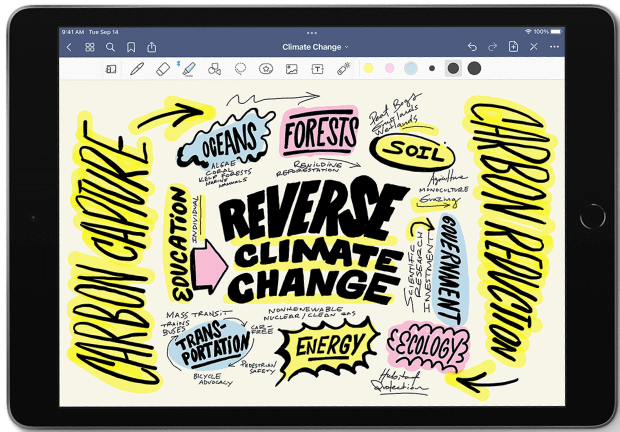 iStore's involvement with the community
iStore and Siya Kolisi
bring iSchoolAfrica to Emsengeni Primary School
Through this partnership with Siya and iStore, iSchoolAfrica was able to bring the iPad learning programme to the same primary school Siya attended in the Eastern Cape when he was young. With this programme, learners were provided with a mobile iPad lab, a curriculum with relevant apps, teacher training and monitoring and evaluation.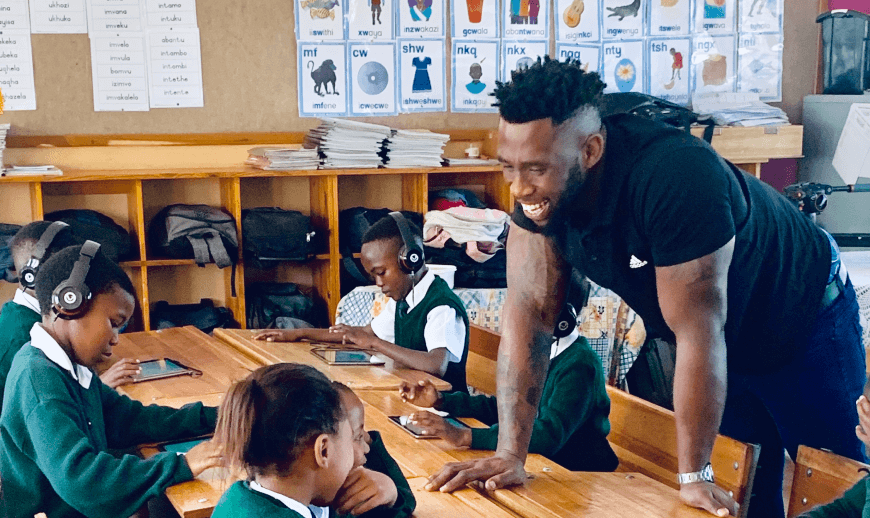 Empowering learners
with disabilities and learning barriers
iStore is a key sponsor for iSchoolAfrica programme schools that cater for learners with a broad range of disabilities and learning challenges. The in-built accessibility features of iPad make learning, coding and creativity possible for our learners with disabilities. iStore supports iSchoolAfrica in making this possible.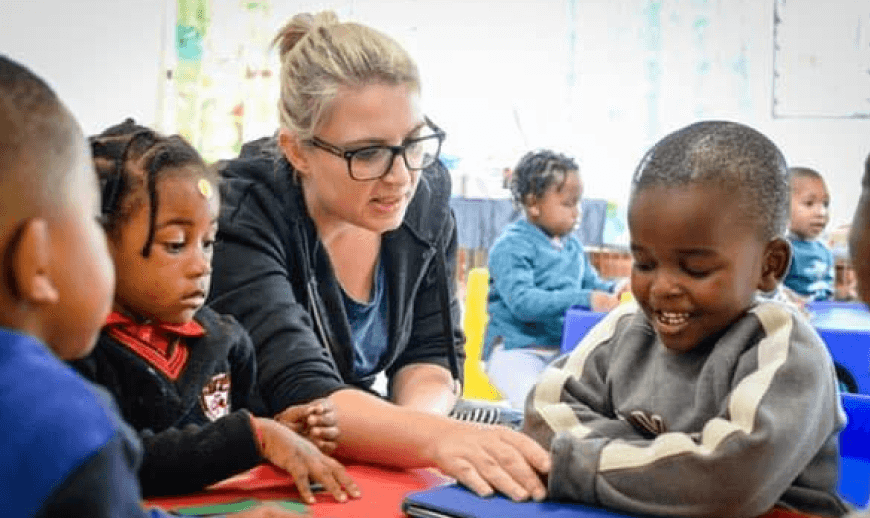 iStore and Saray Khumalo
bring Digital libraries to Primary Schools.
Saray is the first black African woman to summit Everest. iStore supports iSchoolAfrica ambassador, Saray Khumalo's mission, to bring digital libraries to primary schools across South Africa.