ReactPlus
Stay protected, anywhere
Now you can jog, cycle, train or drive anywhere, confident that if anything bad should happen you're covered with 24/7 armed response* powered by CAP.
Download now
*Powered by affiliate security providers outside of CAP response areas.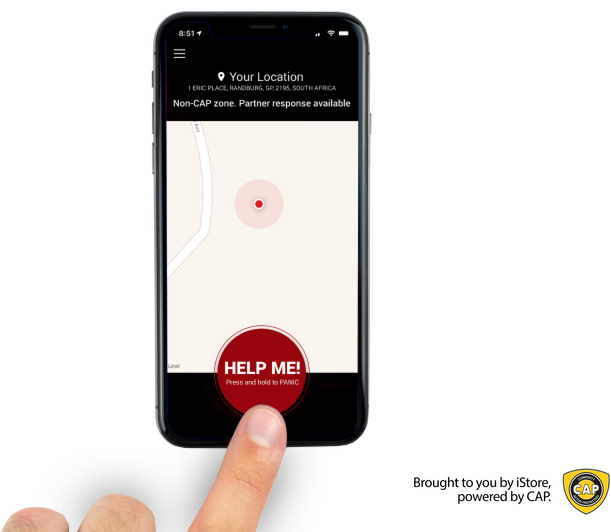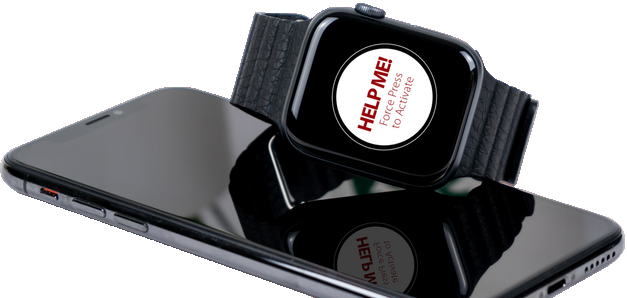 Get iPhone or Apple Watch
and stay protected, anywhere.
Now with free ReactPlus* - personal
armed reaction - only at iStore.
Download now
Applicable to iPhone 8 and newer
First 6 months are free, thereafter ReactPlus will cost R39pm.
Ts and Cs apply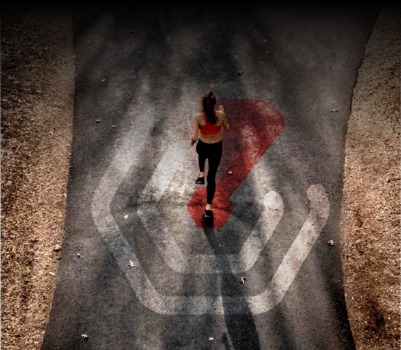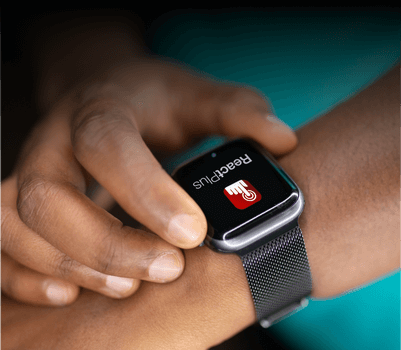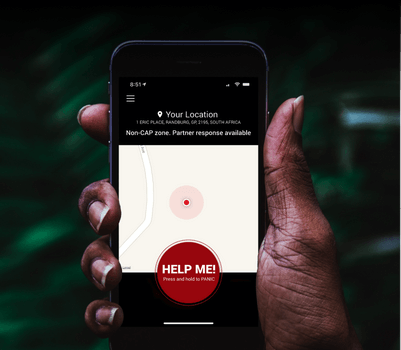 Meet
This unique feature allows you to use ReactPlus when you are meeting a stranger at any location outside your home. By triggering "Meet" ReactPlus will immediately prompt you to enter the meeting address, as well as the details of the person you are meeting.

A safe meeting window will then be assigned. Once your meeting has started, ReactPlus will check-in with you to ensure that you are safe. If no response is received, armed response will immediately be dispatched to your location.

Ride
"Ride" has been built to ensure you have a companion checking whether you arrived safely at your destination. Trigger the Ride function before you commence your trip, ReactPlus will ask you to confirm your destination and expected arrival time.

Once your expected arrival parameters have been met, ReactPlus will automatically check-in to see whether you are safe. This will be validated with a unique security code that would have been provided to you at the beginning of your trip. Should no response be received, or the code be entered incorrectly, armed response will immediately be dispatched to your location.

Panic button
Once activated, the ReactPlus app broadcasts your location to all the nearest responding partners as well as our 24 hour Command Centre that can track you in real time and assist the responder by providing them with all the required information.

Armed responders will then be dispatched and navigate to the location of the iPhone or Apple Watch Cellular that has activated the panic. Upon arrival the completion will be validated with a unique code.
Terms and conditions
In order to qualify for the free 6 months service, you will need to register within the first 30 days from when you received the activation SMS.
Upon sign up your first 6 months will be free and thereafter the normal rate of

R39pm

will be charged automatically or up until the subscription is cancelled.
Please click here for the full terms and conditions as well as further details about the promotion.