Put the power of Apple
to work for your business
Why iStore Business?
iStore Business is a leading Apple Enterprise Solutions provider with a highly skilled engineering and business solutions team. We integrate and manage Apple ecosystems within some of the largest businesses of South Africa. We are experts in designing, deploying and supporting Apple solutions in Enterprise.
We assist businesses with executing Mobility, Digital Transformation, Security and Workforce Enablement solutions to help businesses deploy their solutions cost effectively with maximum return.
iStore Business offers exclusive business affordability solutions that save your company up to 30% on IT hardware, deployment and management spend and have assisted clients in successfully deploying thousands of Apple devices across multiple industries.
iStore Business,
supplies to over
50
of South Africa's
top 100 companies
South Africa's
#1
Apple Business
reseller
There are
more than
10 000
devices supported
by iStore Business
Why integrate Apple into your business?
Apple has created an integrated ecosystem that caters to organisations across industry sectors regardless of size with high-performing devices to give employees the power and flexibility to unlock their true potential.
Delivering a seamless experience across the iPhone, iPad, and MacBook while tying all data together through the power of iCloud, Apple is all about harnessing great power and delivering great productivity.
Even though it is critical for South African business to provide quality customer service, this often takes the focus away from how employees use technology and can benefit from the connected world. However, if the employee experience is good, then the company will realise better business outcomes, higher staff engagement, and significantly enhanced customer service.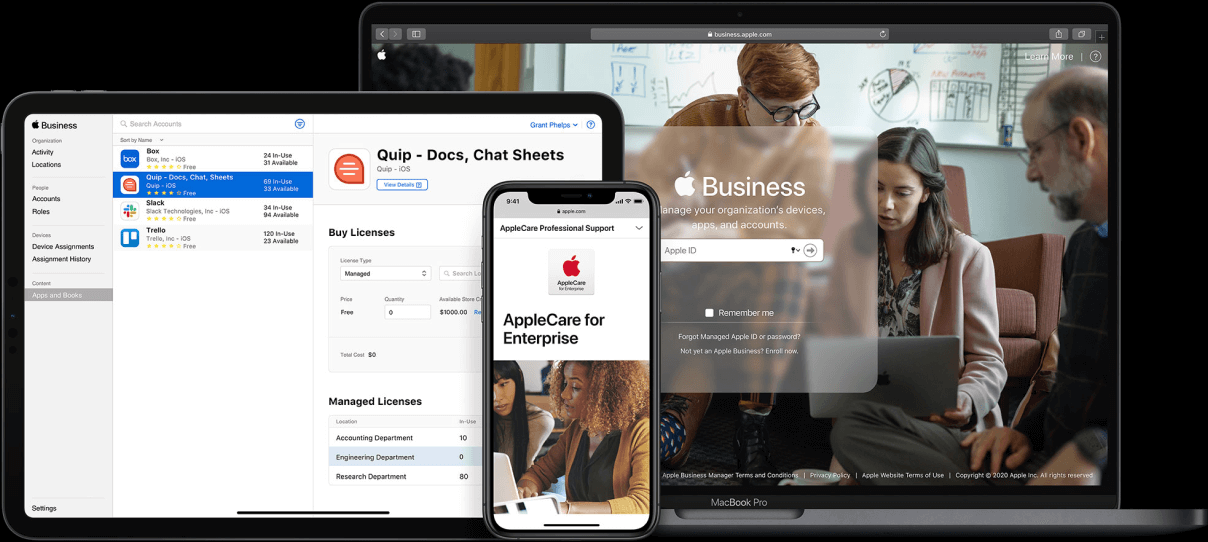 Happy employees, hit the ground running
To do so requires an environment that combines technology and innovation where employees can focus more on affecting positive business change and worry less about the IT support issues that can constrain them.
This has especially been the case over the past two years where much of the attention has shifted to creating a distributed working environment. Managing and deploying PCs remotely is time-consuming, laborious, complex, and beset by technical challenges.
Apple provides a true zero-touch deployment process, remote set-up, and a seamless experience giving your IT team time to focus their efforts elsewhere.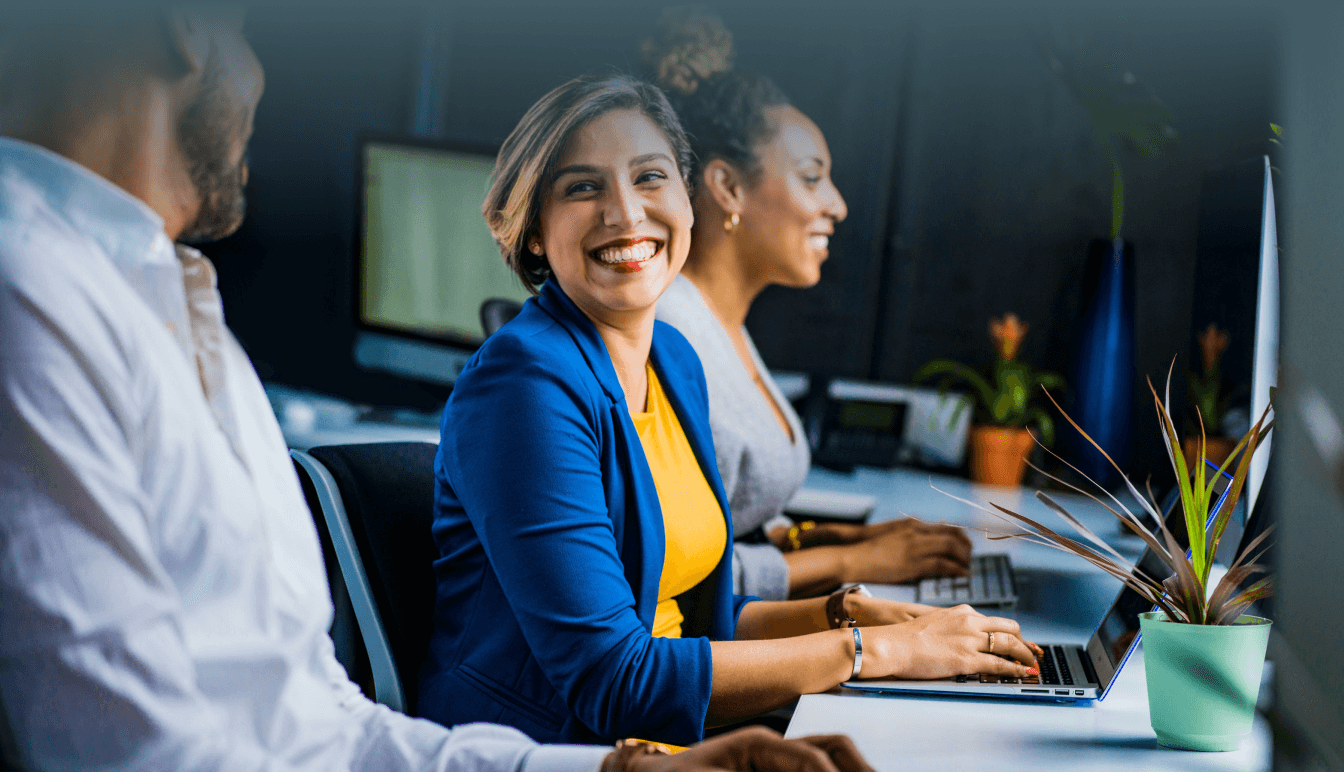 IT support costs
are reduced by
60%
with Mac users
vs PC users
Let us save you time,
in just
30mins
your users will be
up & running
Apple devices reduce
data breaches by
50%
per deployed
device
Start your journey with iStore Business
Contact us