SAVE up to R10 000* on your new Mac
when you trade in your Windows Laptop
Trade in your Windows Laptop at iStore. Calculate your trade-in value and use your trade in value as a discount for any new product.

MacBook Air with M1 from only
R8999
when you trade in your Windows Laptop 1
MacBook Pro with M1 Pro 16-Inch from only
R38 499
when you trade in your Windows Laptop 1
MacBook Pro with M1 13-Inch from only
R14 999
when you trade in your Windows Laptop 1
Reasons to switch from a Windows Laptop to Mac
Work smarter for longer
Upgrade to more power, more battery - and more productivity with Mac. The all day battery life, multitasking value for money laptop you've been looking for is here. Powered by Apple's 8-core CPU, MacBook Air with M1 has been designed to give you massive amounts of performance at a fraction of the power – which means you can get more done, for longer than your Windows Laptop.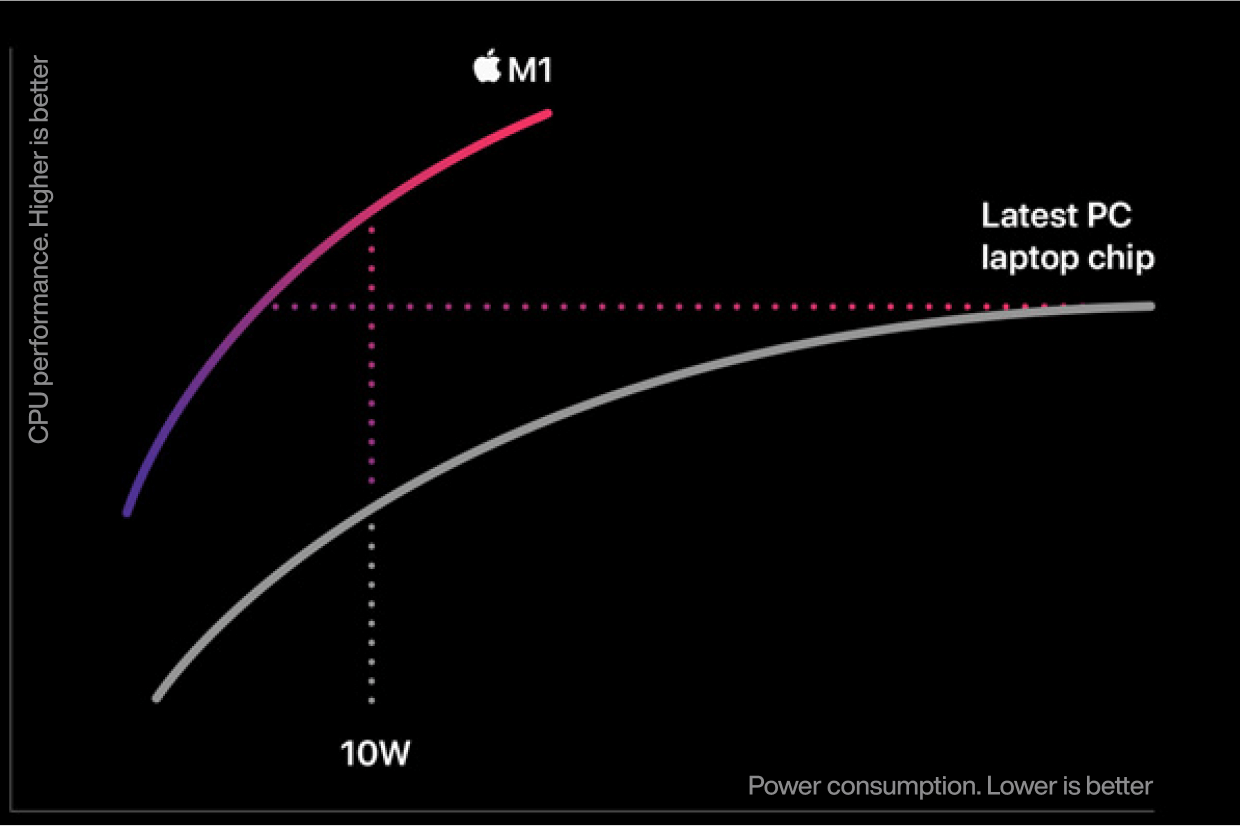 Get to work with Office 365
Mac offers full support for Office 365, which means you can collaborate, share and edit files easily with other windows users. Straight out the box, Mac also comes with a full suite of productivity and creative apps already installed. So in no time you'll be able to connect with friends, finish projects, and get things done.

Look and sound like a million bucks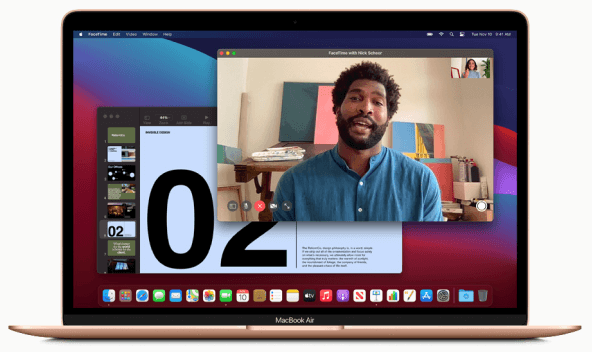 The image signal processor in the M1 chip helps you look your best for every FaceTime call and video conference. Three built‑in microphones focus in on your voice, not background noise, ensuring what you say gets heard whether you're on a call, dictating a note, or using built-in voice over functions.

Keeps your private things, private The M1 chip and MacOS Monterey give MacBook Air advanced security and privacy features beyond anything in its class. Encryption, remote access, finger print unlock and runtime security features among others Talks, syncs and dances with everything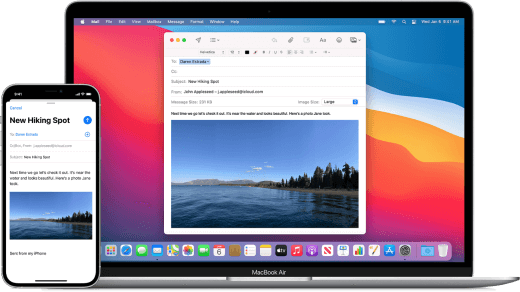 The perfect companion to your iPhone, iPad, Apple watch and more. Read a message on your Apple Watch and reply from your Mac. Copy on one device, paste on the other. Start a mail on your phone and finish it on your mac. Load up a presentation on your Mac and rehearse it on your iPhone while you're on the go.

Trade in values are indicative and are subject to an in-store evaluation.
PC laptops that are in 100% working order, have great battery health (80% and higher), include their charger and are cosmetically sound will fetch the highest trade-in values.
How to trade in your Windows Laptop
Available in all stores
You can now trade in your Windows Laptop at iStore at highly competitive market related rates. Calculate your trade-in value online or in-store, and use it to instantly discount any new product from iStore, or redeem your trade-in value as an iStore Gift Card to be used at a later stage.
Follow these steps to get your Windows Laptop ready for trade in
Learn some of the amazing things your new Mac can do.
A quick tour for beginners of your new Mac and its OS, how to find your files and install or launch new apps. Once you're familiar with that we'll move on to exploring built-in apps like email, photos and other essentials.
Moving to Mac might seem daunting, but once you do you'll wish you did it years ago.
Discover all the reasons moving to Mac will be the best decision you've made in a long time.
Learn to make stunning and memorable presentations.
Join us to learn about the basic features of Keynote to help make presentations as polished as your ideas.
Terms and conditions

Customers are required to bring in your ID book or ID card when opting to do a trade in.
Before coming into an iStore, please back up you device. iStore will not take responsibility for loss of any data.
Only PC laptops are accepted, desktop PC are not accepted for trade in.
Only laptops with Celeron and Core i3 4th Generation and up will be accepted.
All laptops need to boot up in order to qualify for trade in.
All laptops must include the original charger.