With the greatest performance, expansion,
and configurability yet, Mac Pro lets a
wide range of professionals push the
limits of what is possible.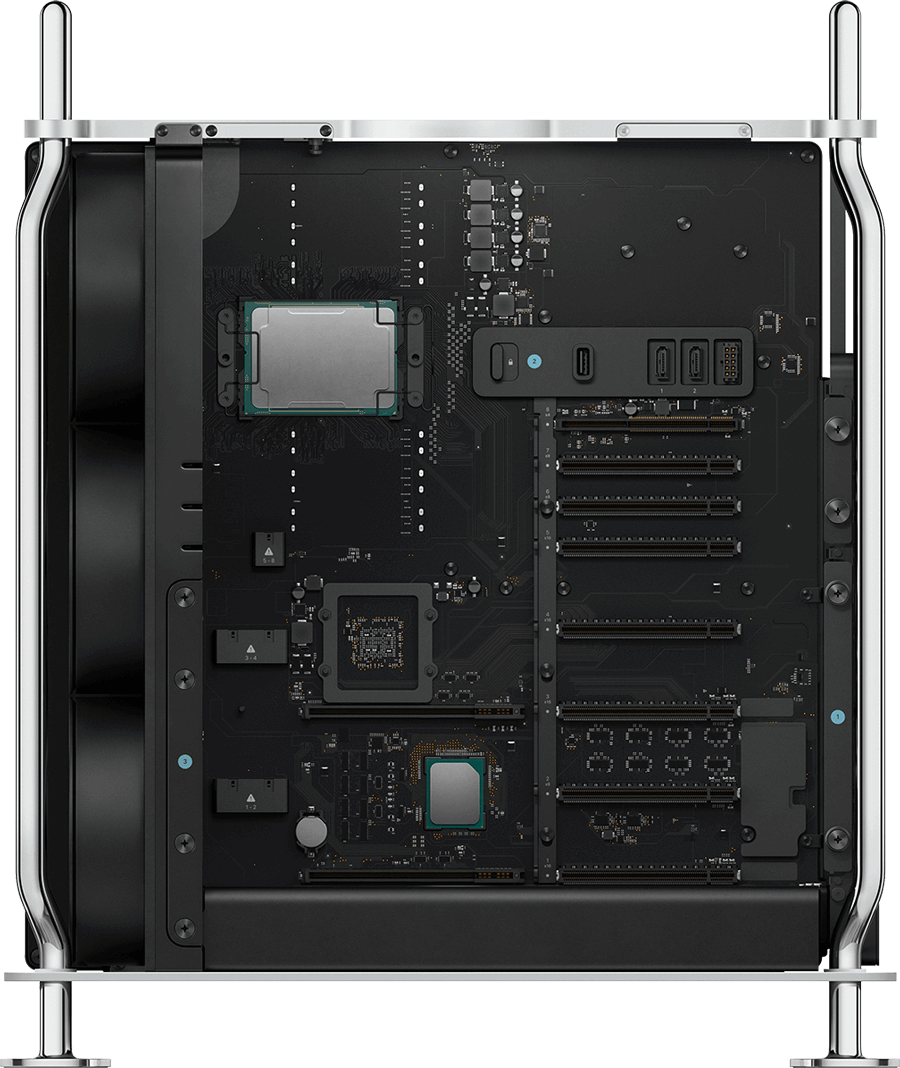 PROCESSOR
Create without constraint. At the heart of Mac Pro is a new Intel Xeon processor with up to 28 cores — the most ever in a Mac. In addition, large L2 and shared L3 caches and 64 PCI Express lanes provide massive bandwidth in and out of the processor.
GRAPHICS
Extreme performance. Introducing the Mac Pro Expansion Module, or MPX Module. It gives pros the highest possible performance for tasks like animating 3D film assets, compositing 8K scenes, and building lifelike gaming environments.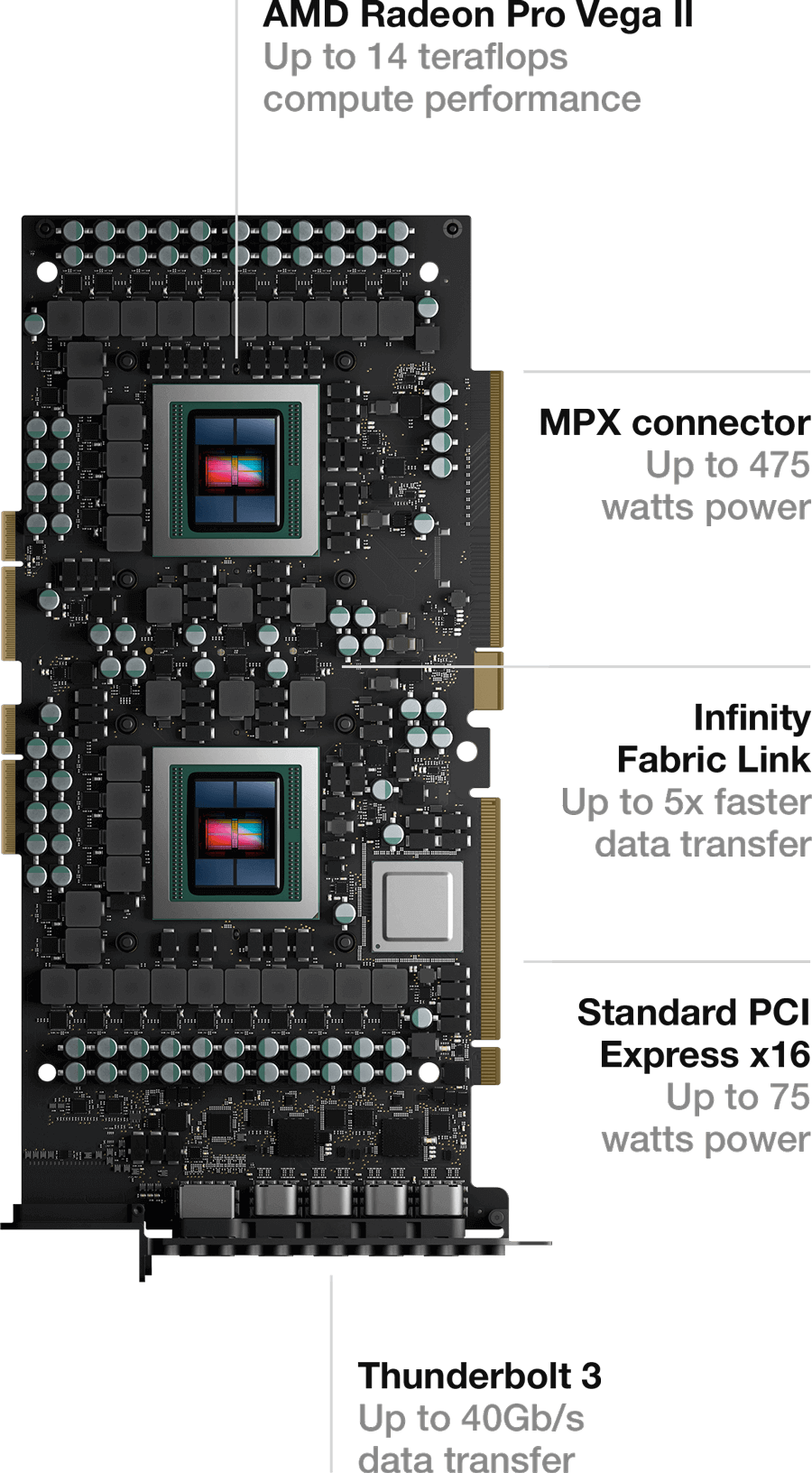 Up to
4 GPUs
AMD Radeon Pro Vega II
Up to
56.8
teraflops single precision
Up to
128GB
of HBM2 memory
Up to
1TB/s
memory bandwidth
VIDEO EDITING
Introducing Apple Afterburner. Created to transform the workflow for film and video professionals, Afterburner allows you to go straight from camera to timeline and work natively with 4K and even 8K files from the start.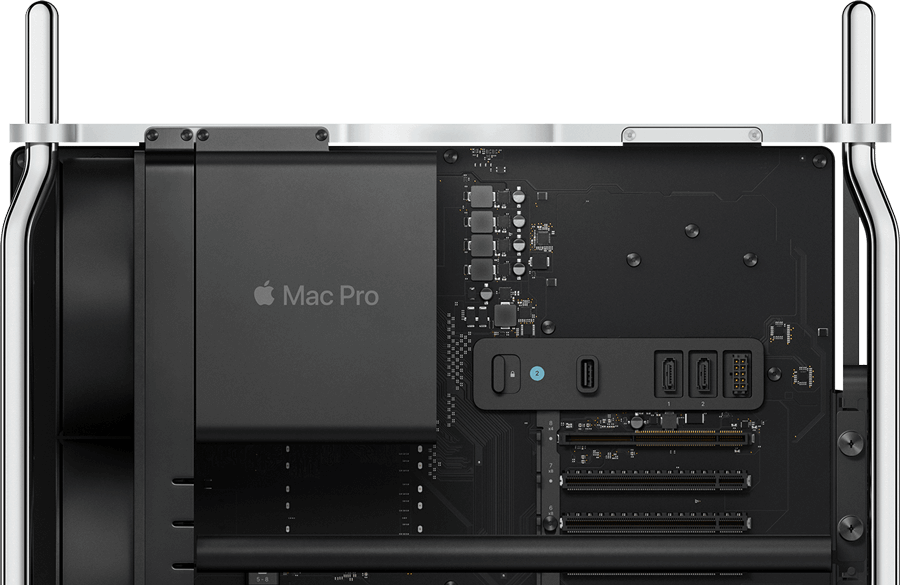 Up to
16 streams
of 4K ProRes 422 video at 30 fps
MEMORY
Forget everything you know about memory. Featuring six channels of superfast ECC memory and 12 physical DIMM slots, Mac Pro allows for up to 1.5TB of memory. So pros working with large projects can make fast work out of all kinds of work.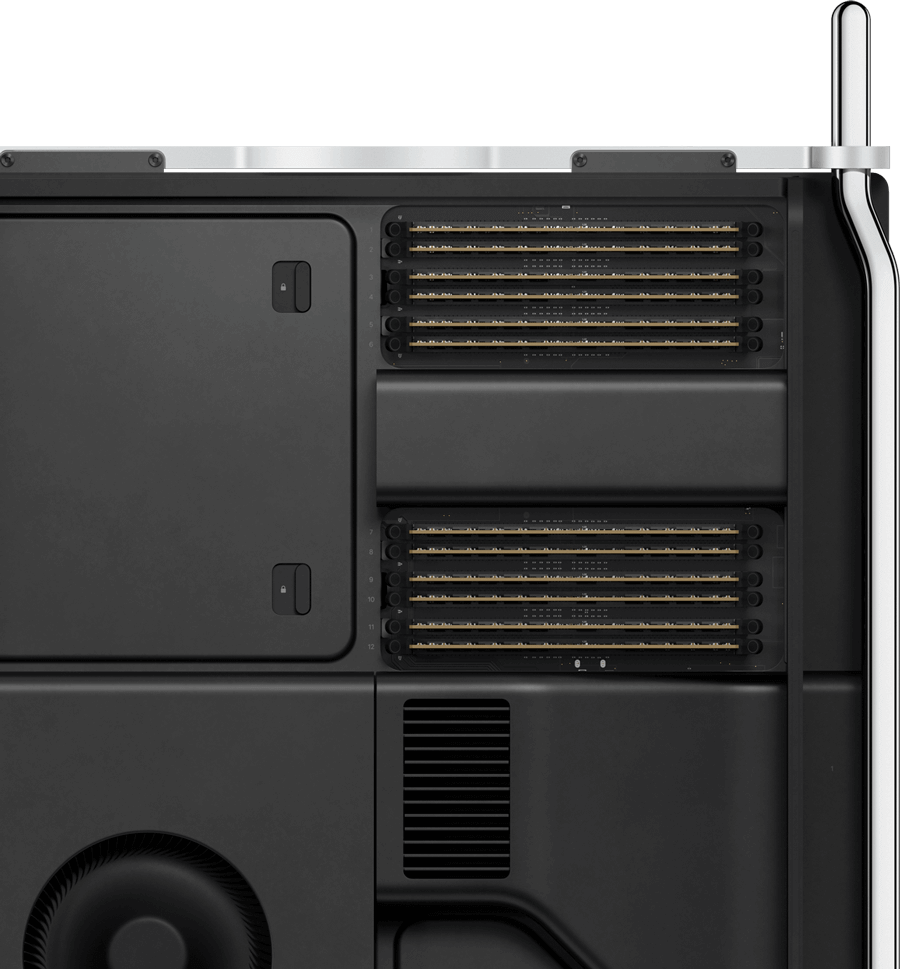 SECURITY AND STORAGE
Up to 4TB storage. To deliver the fastest possible performance, Mac Pro is built on an all-flash storage architecture. It starts with a 256GB SSD and is configurable up to a 4TB SSD — all encrypted by the Apple T2 Security Chip.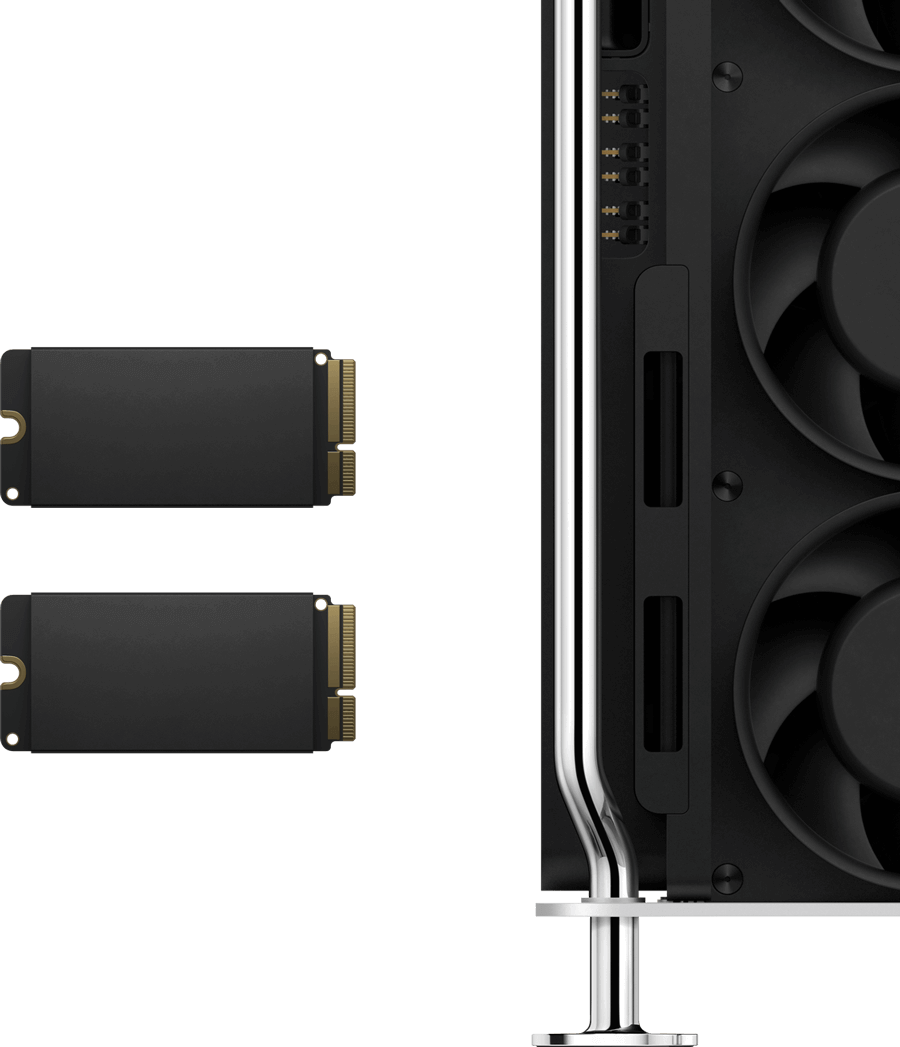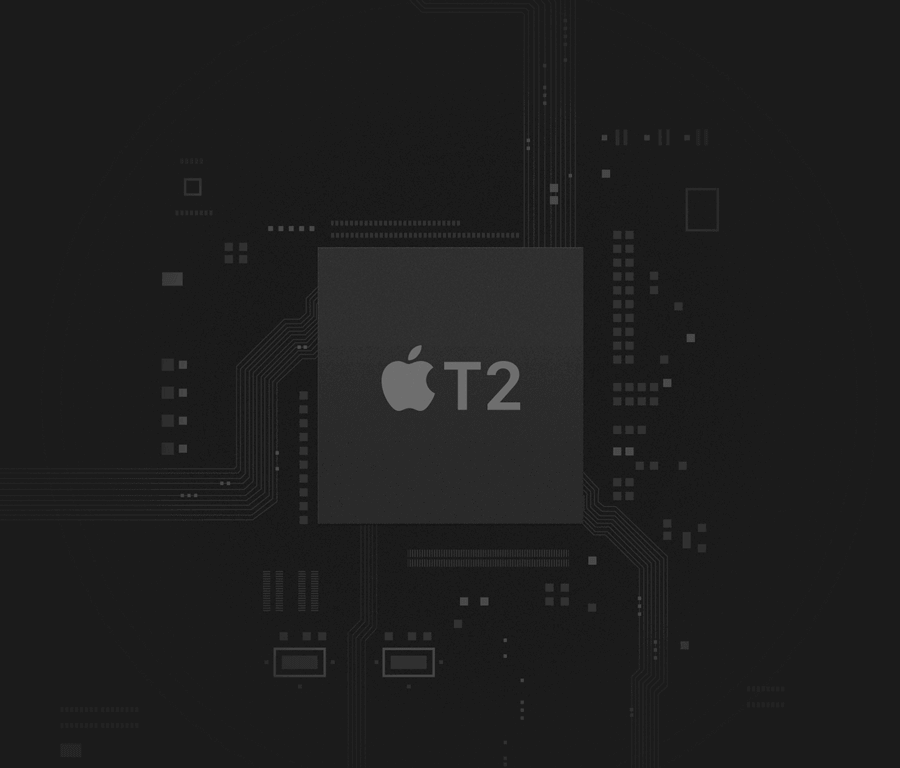 HIGH-SPEED CONNECTIONS
Powerful I/O at hand. Get high-performance I/O with four Thunderbolt 3 ports, two USB-A ports, and two 10Gb Ethernet ports. And with every MPX Module you add you get even more capability. Connect up to 12 4K displays or up to six Pro Display XDRs from Apple.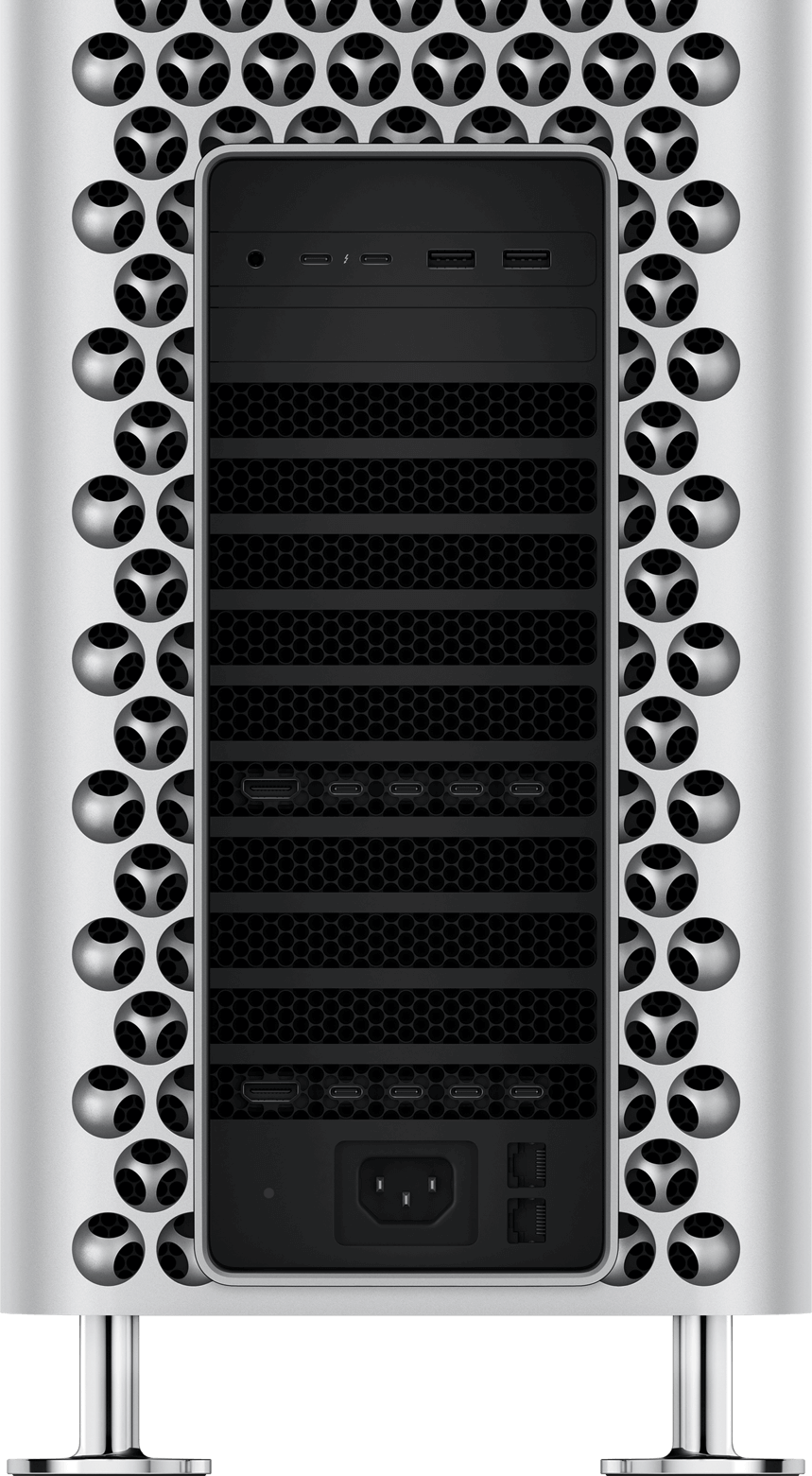 DESIGN
Function defines form. Built around a stainless steel space frame, an aluminum housing lifts off, allowing 360-degree access to every component and vast configuration. And Mac Pro is exceptionally solid and stable when lifted or moved thanks to its rounded stainless steel handles.