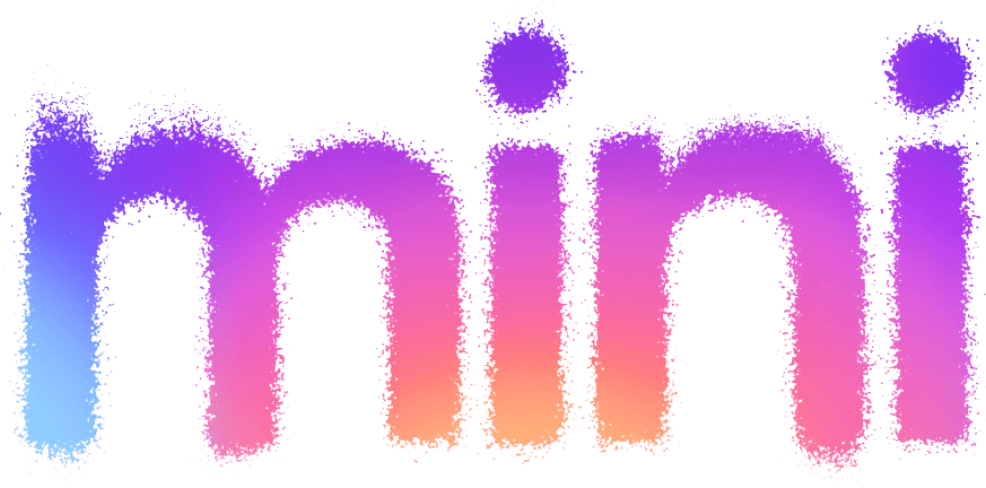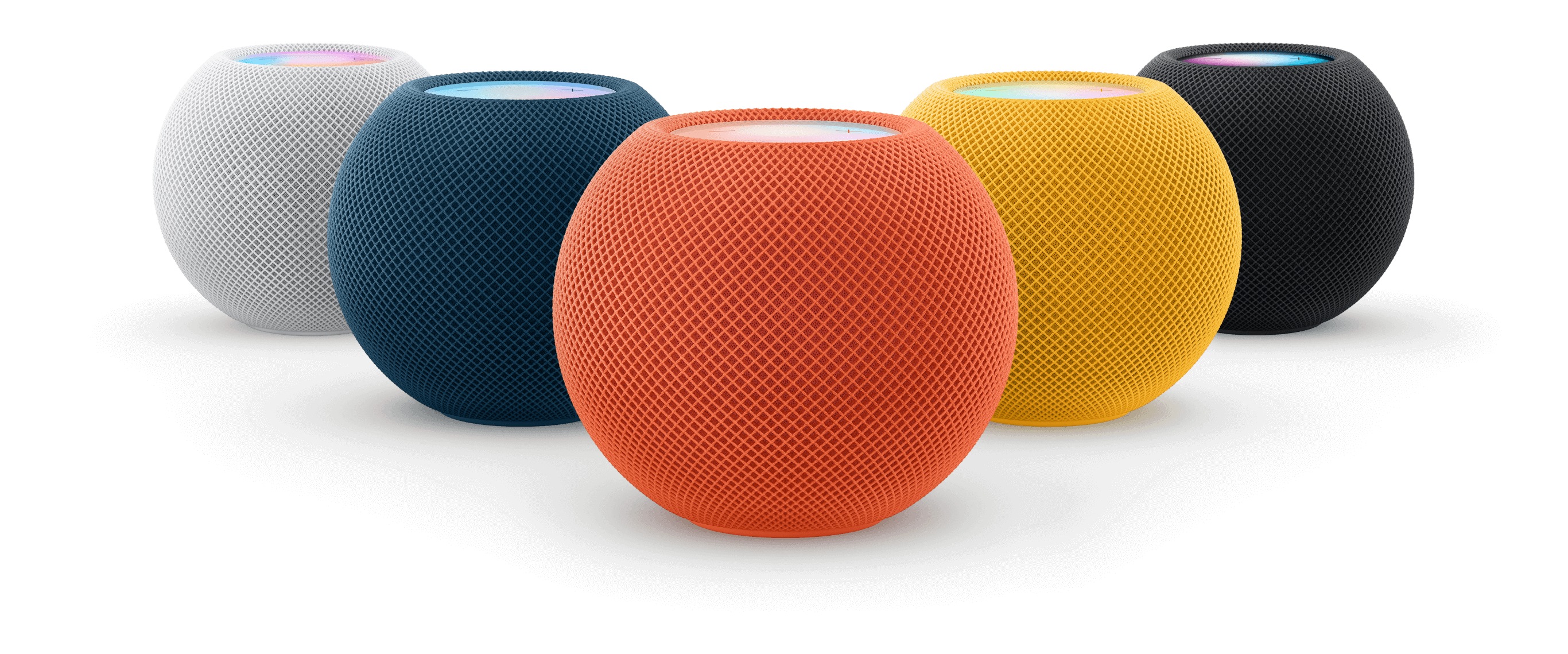 You've never heard colour like this.
Room-filling sound.
An intelligent assistant.
Control your smart home.
Works seamlessly with iPhone.
Private and secure.
Sound
Nothing short of amazing.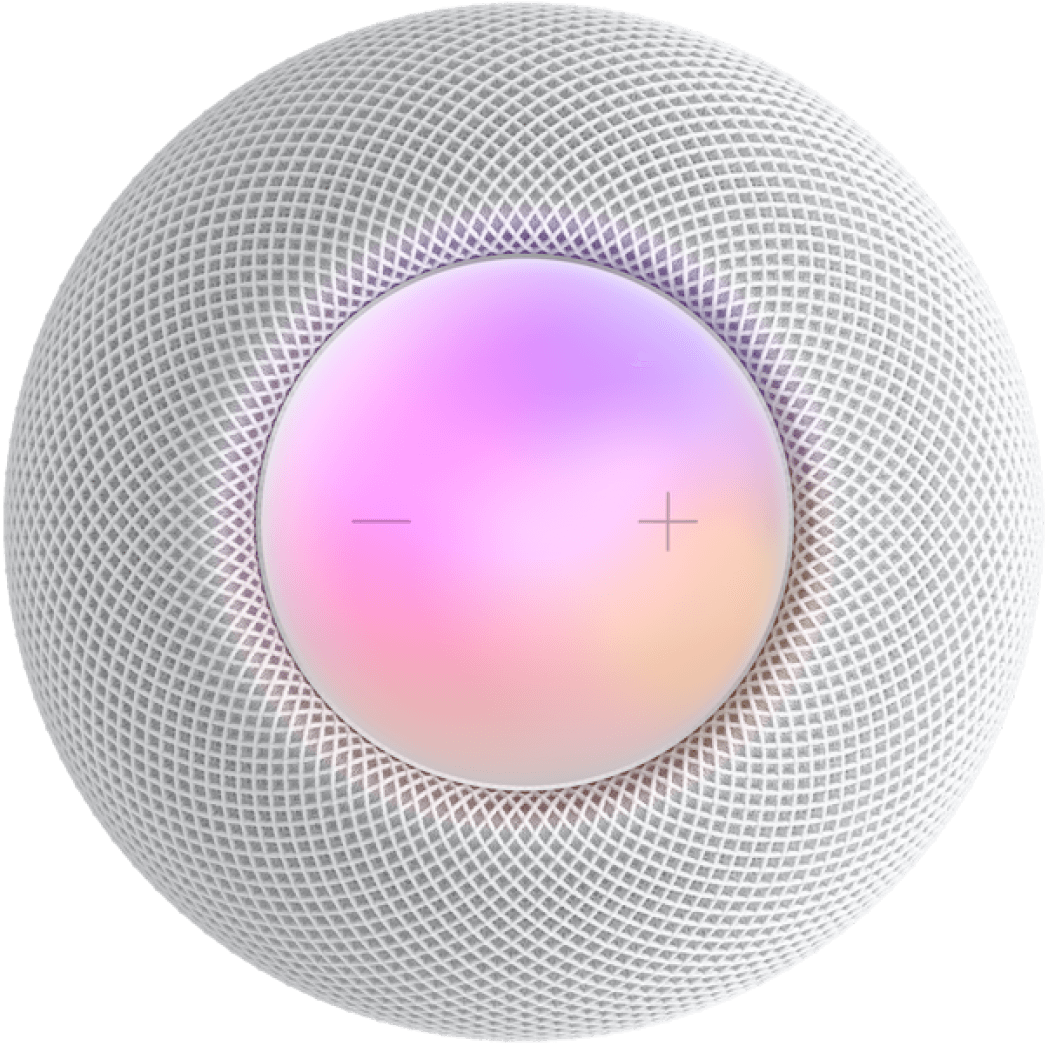 Jam-packed with innovation, HomePod mini delivers unexpectedly big sound for a speaker of its size. At just under 8.5 centimetres tall, it takes up almost no space but fills the entire room with rich, 360-degree audio that sounds amazing from every angle. Add more than one HomePod mini for truly expansive sound.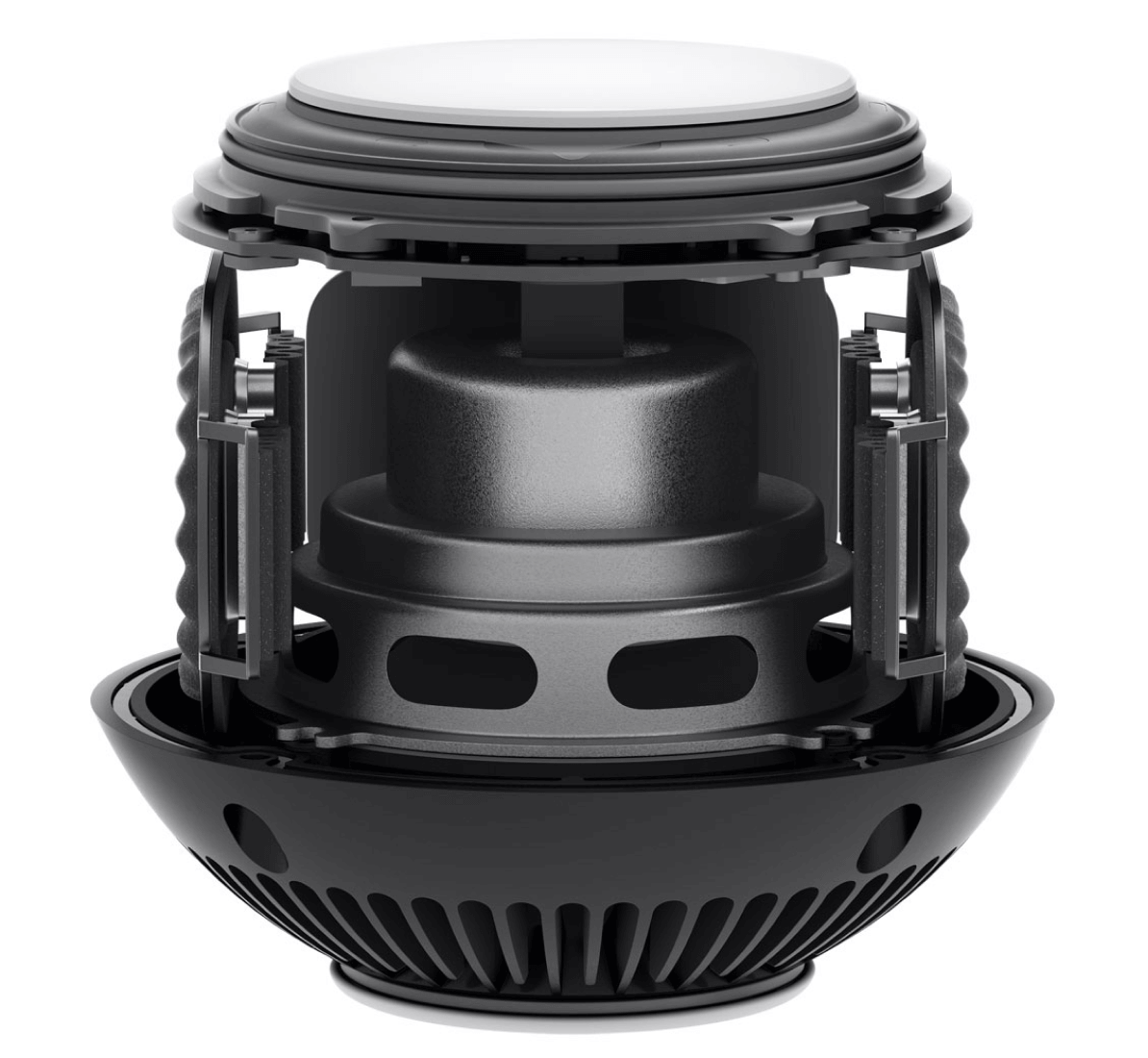 Boundary-pushing computational audio creates the full, detailed tones of a much larger speaker — and HomePod mini turns it up without missing your voice commands.
See how it works

⊕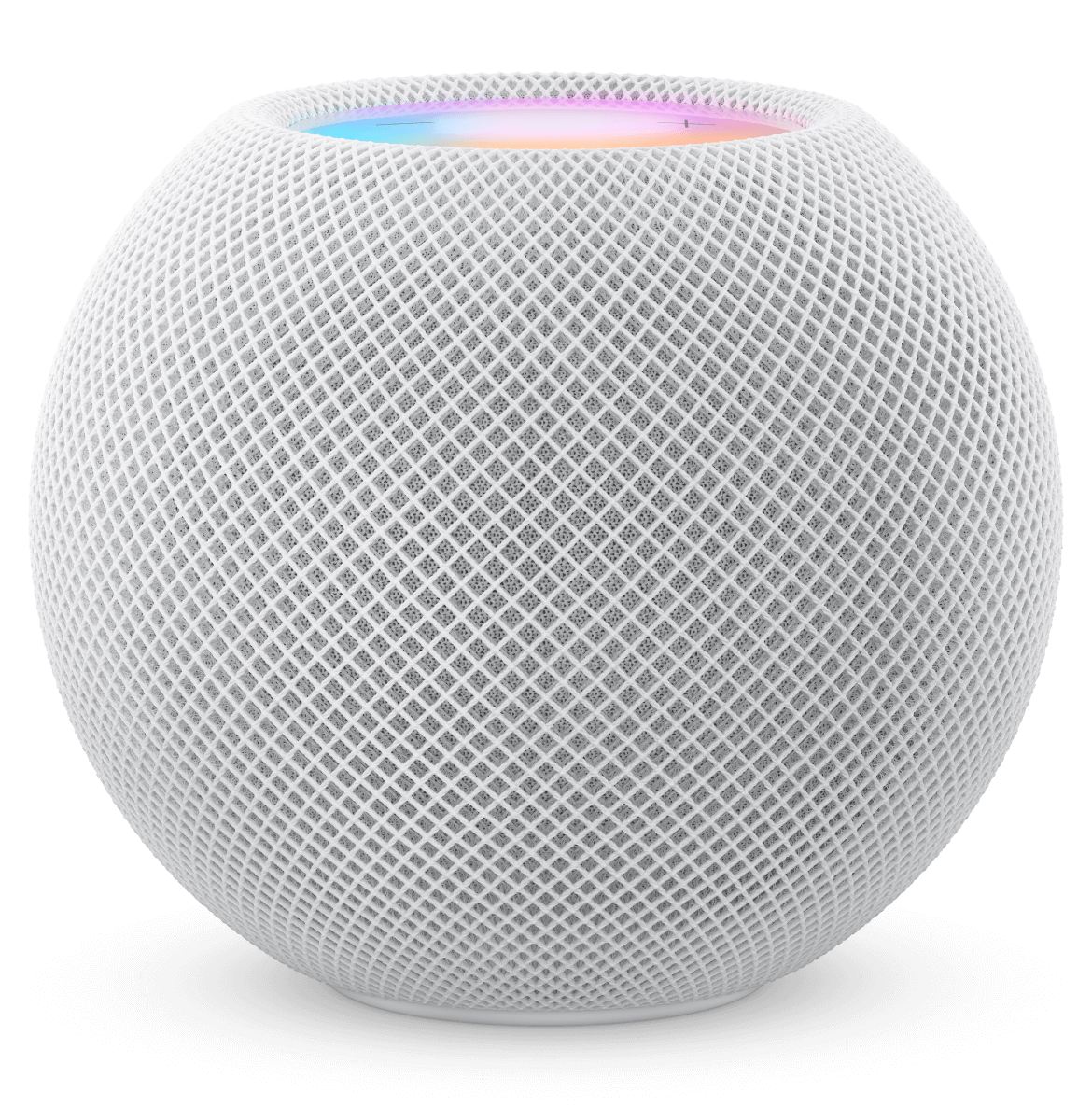 HomePod mini is designed to fit anywhere in the house. Its elegant shape is wrapped in a perfectly seamless mesh fabric that's virtually transparent to the sound passing through it. A backlit Touch surface on the top provides quick control.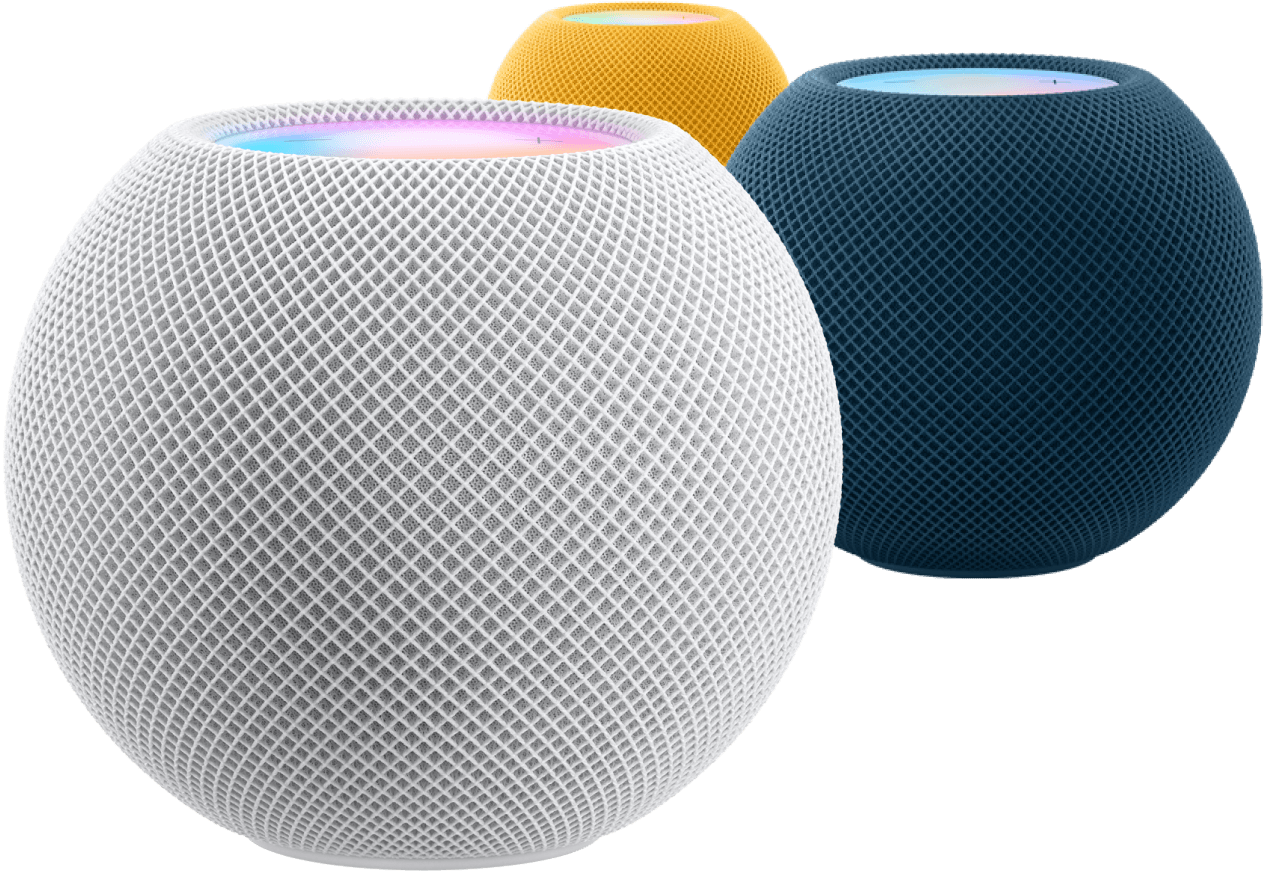 With multiple HomePod mini speakers placed around the house, you can have a connected sound system for your whole home.1 Ask Siri to play one song everywhere or, just as easily, a different song in each room.
Having powerful audio everywhere in the house couldn't be simpler — and each HomePod mini gives you total control, no matter where you are. HomePod mini also works with your Apple devices for features like Intercom, letting you quickly communicate by voice.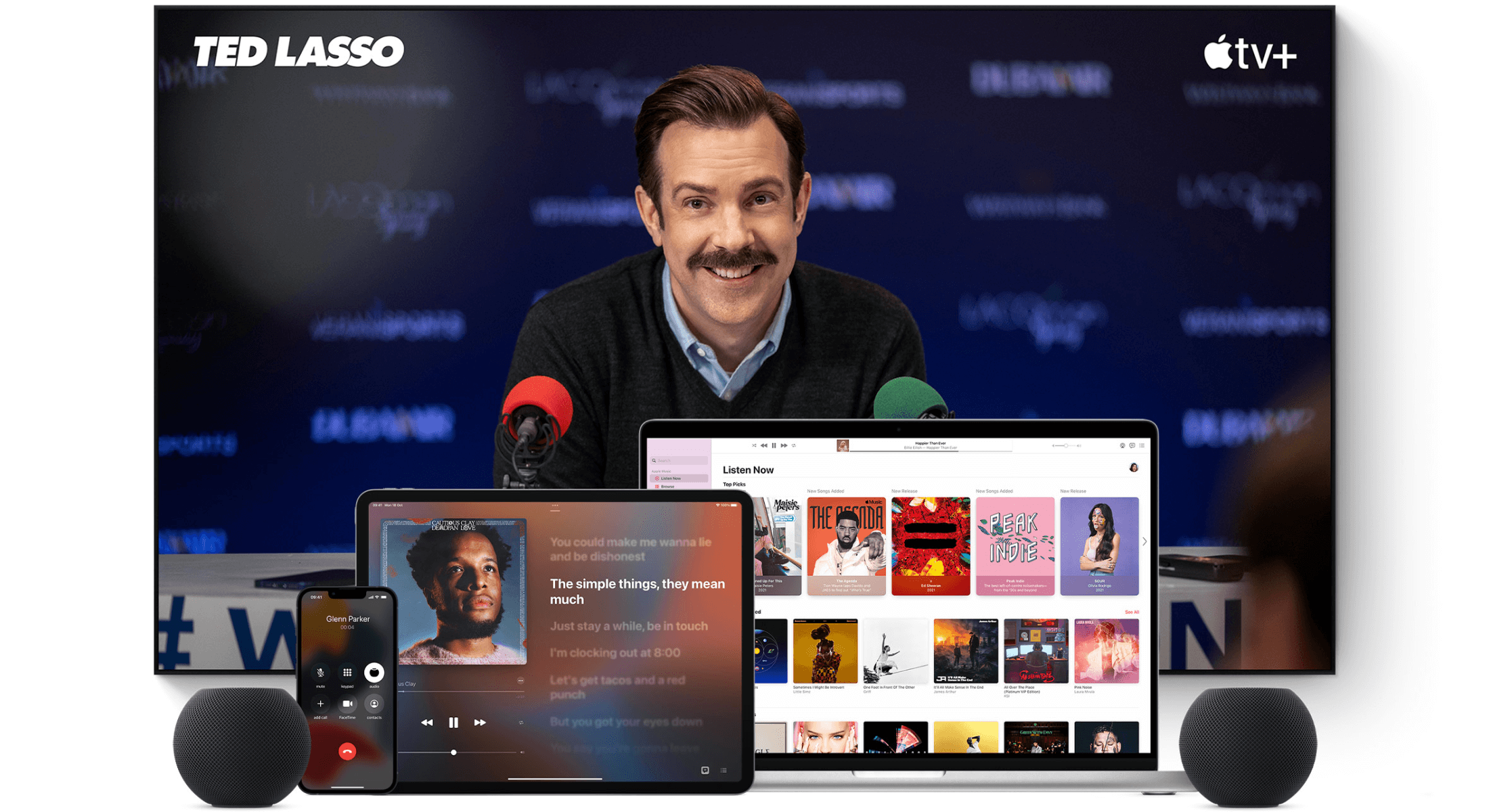 Pick up an incoming call from your iPhone, kick back with your favourite shows on Apple TV, listen to music on your Mac — HomePod mini works effortlessly with all your Apple devices and experiences to take your sound to the next level. You can even create a stereo pair — two HomePod mini speakers paired in the same room create left and right channels for fully immersive audio.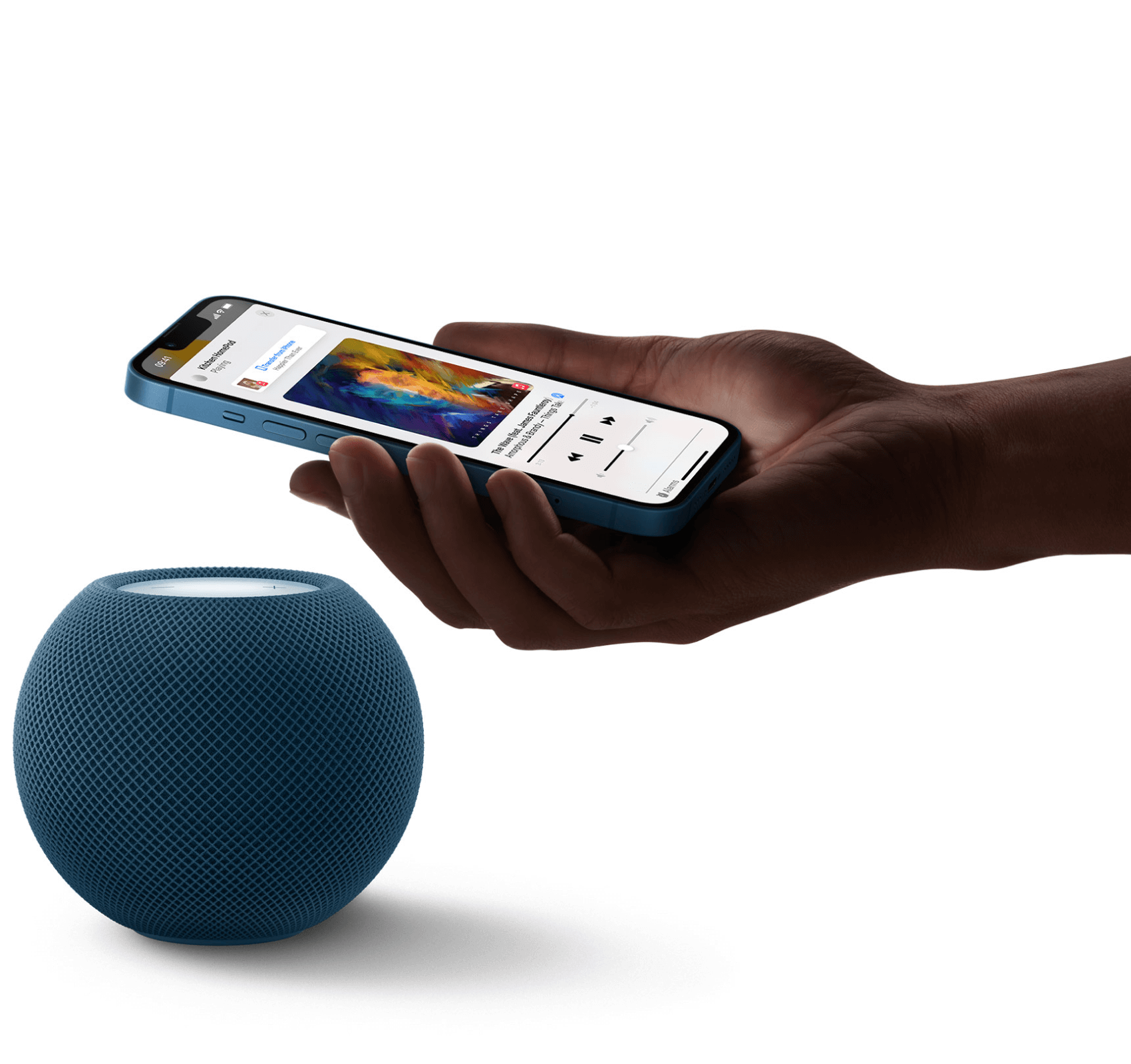 If you're enjoying music or a podcast and have to head out, you can continue to listen on your iPhone without missing a beat. Hand it off simply by bringing your iPhone close to HomePod mini. You'll experience the feeling of your iPhone and HomePod mini connecting virtually as the sound transfers.2
Personalised listening suggestions will also automatically appear on your iPhone when you hold it next to HomePod mini. You'll have instant control at your fingertips without having to unlock your iPhone.3
Intelligent assistant
Siri does everything like there's nothing to it.
Siri is your do-it-all intelligent assistant that puts HomePod mini at the centre of your family's activities. And with multiple HomePod mini speakers around the house, it's easy to call on Siri from anywhere. HomePod mini and Siri can do even more by seamlessly connecting to your iPhone, and Apple Music Voice gives you access to every song in the catalogue — all with just your voice.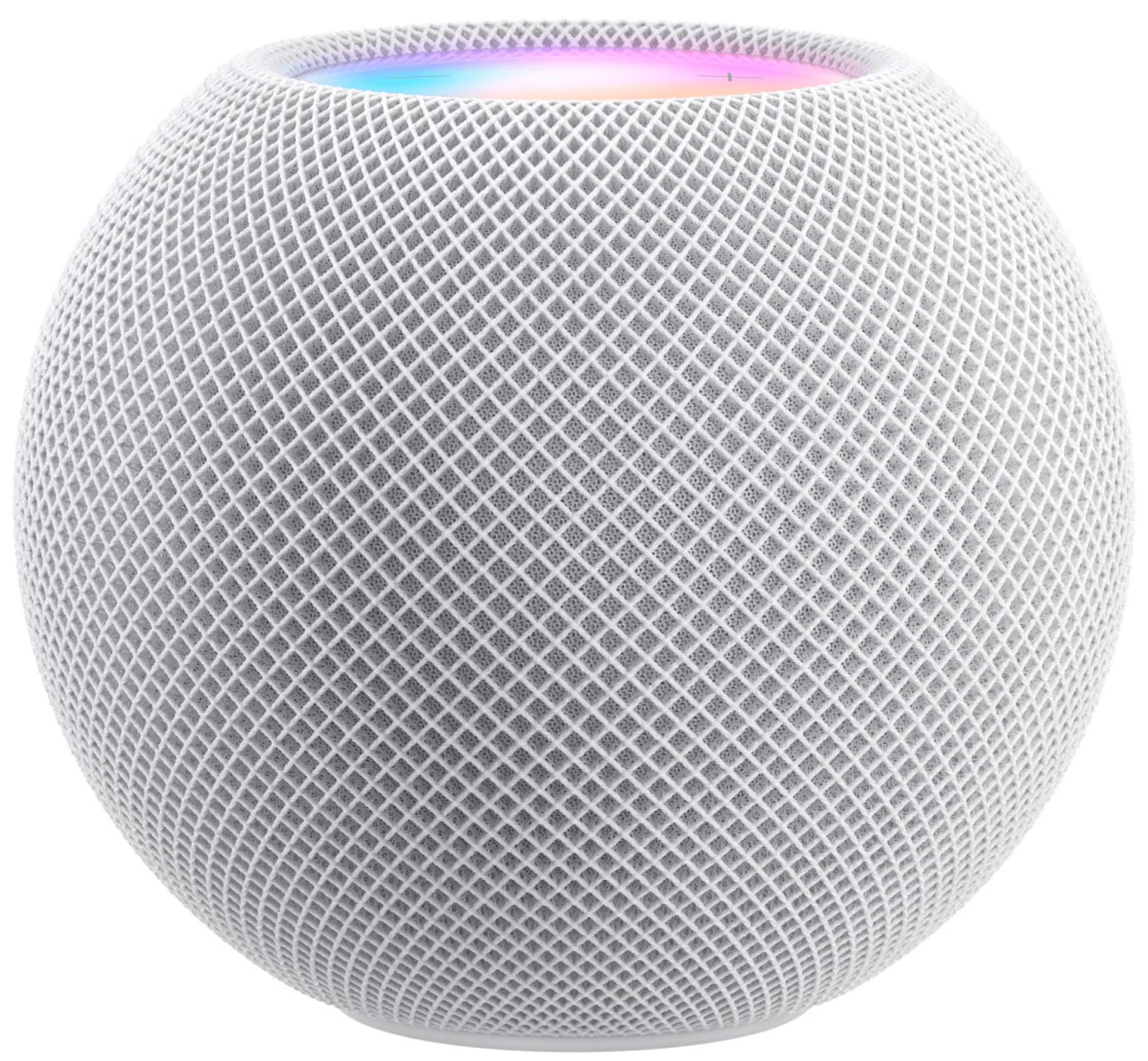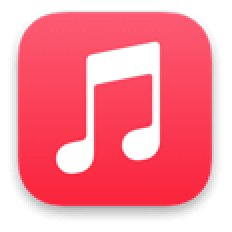 Hey Siri, play pop hits in the bedroom
Listen to tracks by song, artist, album, playlist, genre or lyrics.4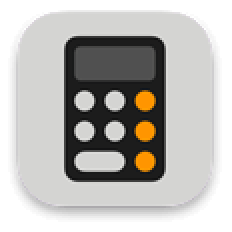 Hey Siri, how many kilograms are there in a stone?
Convert units and measurements.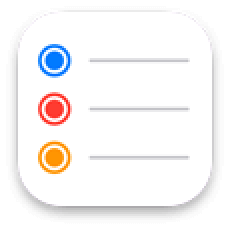 Hey Siri, add flour to the shopping list
Create lists and reminders. Siri will update them across all your devices.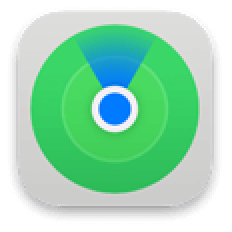 Hey Siri, find my keys
Locate your devices or AirTag items with a ping.
Siri recognises you, him, her and them.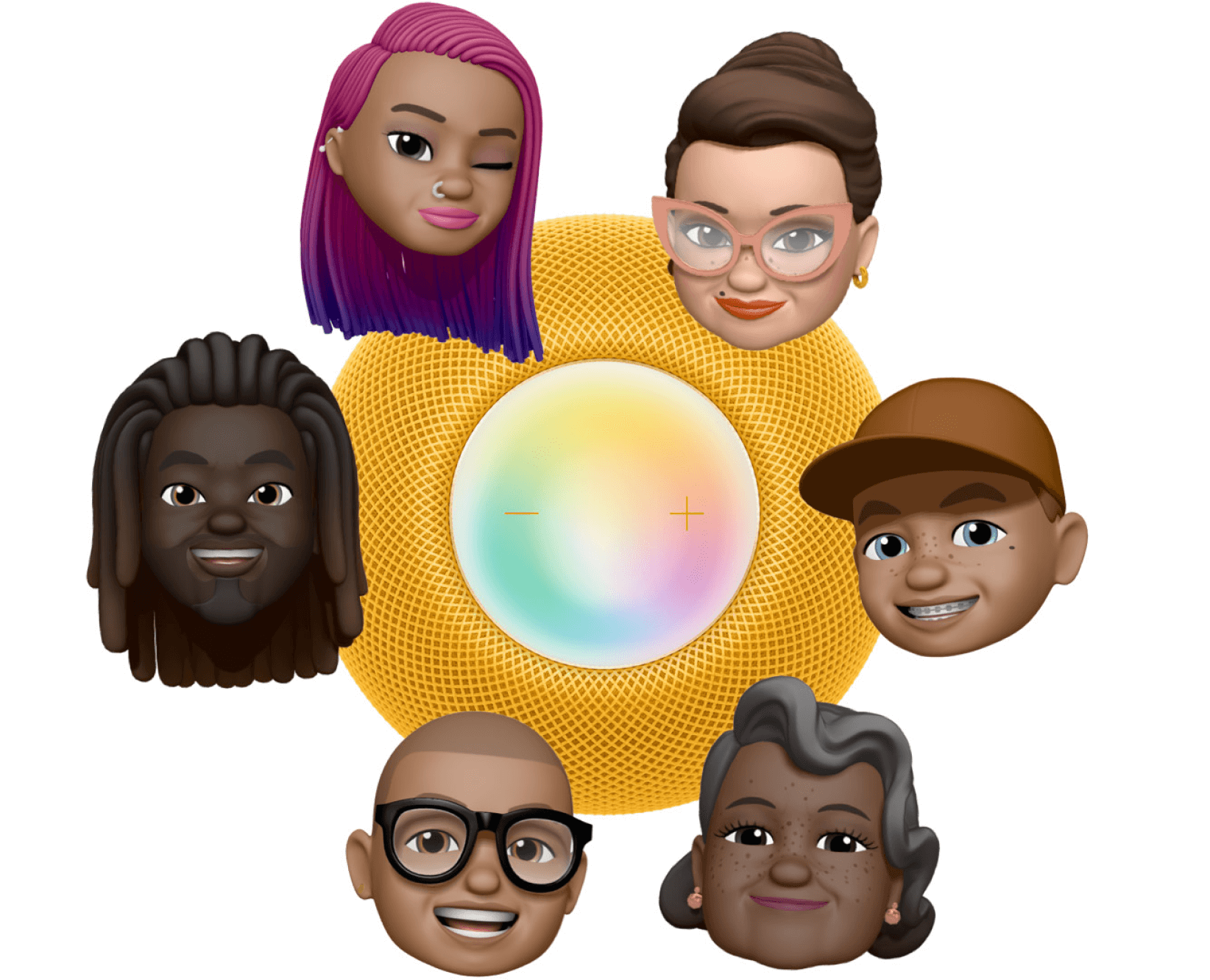 Siri can recognise the voices of up to six different family members on HomePod mini — and create a personalised experience for each person. So the music Dad hears when he asks for something he'd like is totally different from what the kids hear when they ask. And with Personal Requests, Siri can recognise a particular voice and relay that person's information from iPhone apps like Messages, Calendar, Reminders and Contacts.6 And of course, HomePod mini keeps your information private and secure.
Intercom spreads the word.
With more than one HomePod mini in the house, you can easily communicate with your family members by voice using Intercom. Ask Siri to send your message to the whole house or to individual rooms — and everyone can easily respond.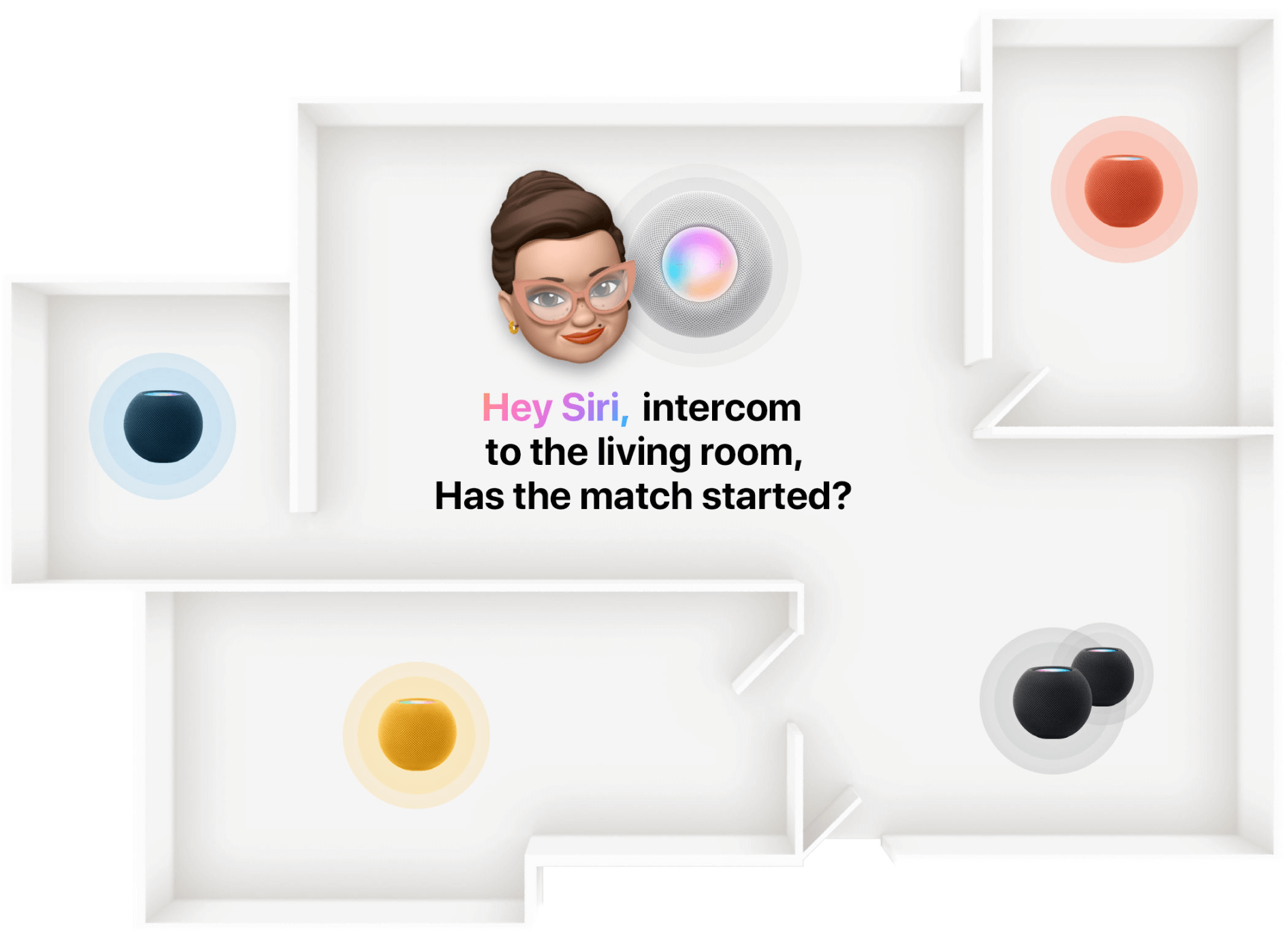 Smart home
Easy to connect.
Simple to control.
Whether you already have a smart home or are buying your first smart device, getting set up — and staying connected from anywhere — is a cinch with the Home app and HomePod mini.5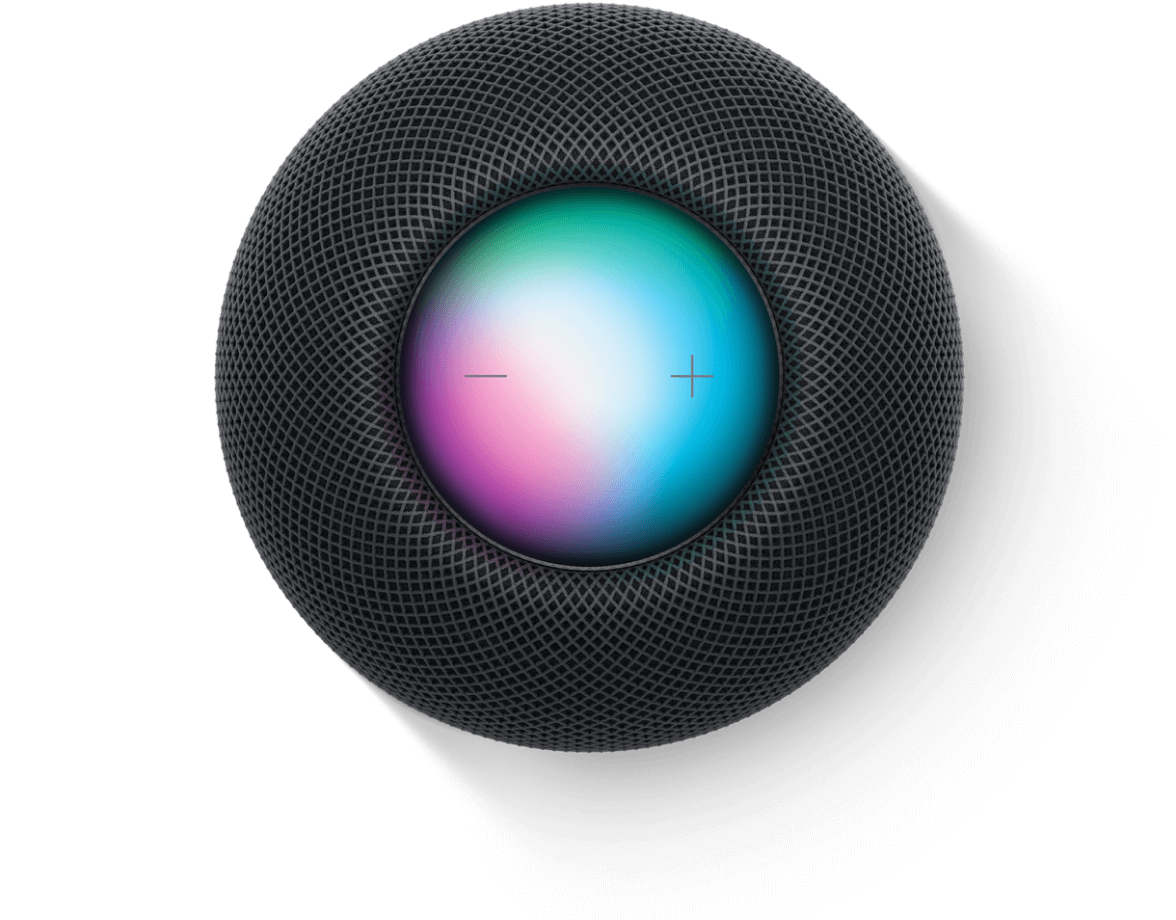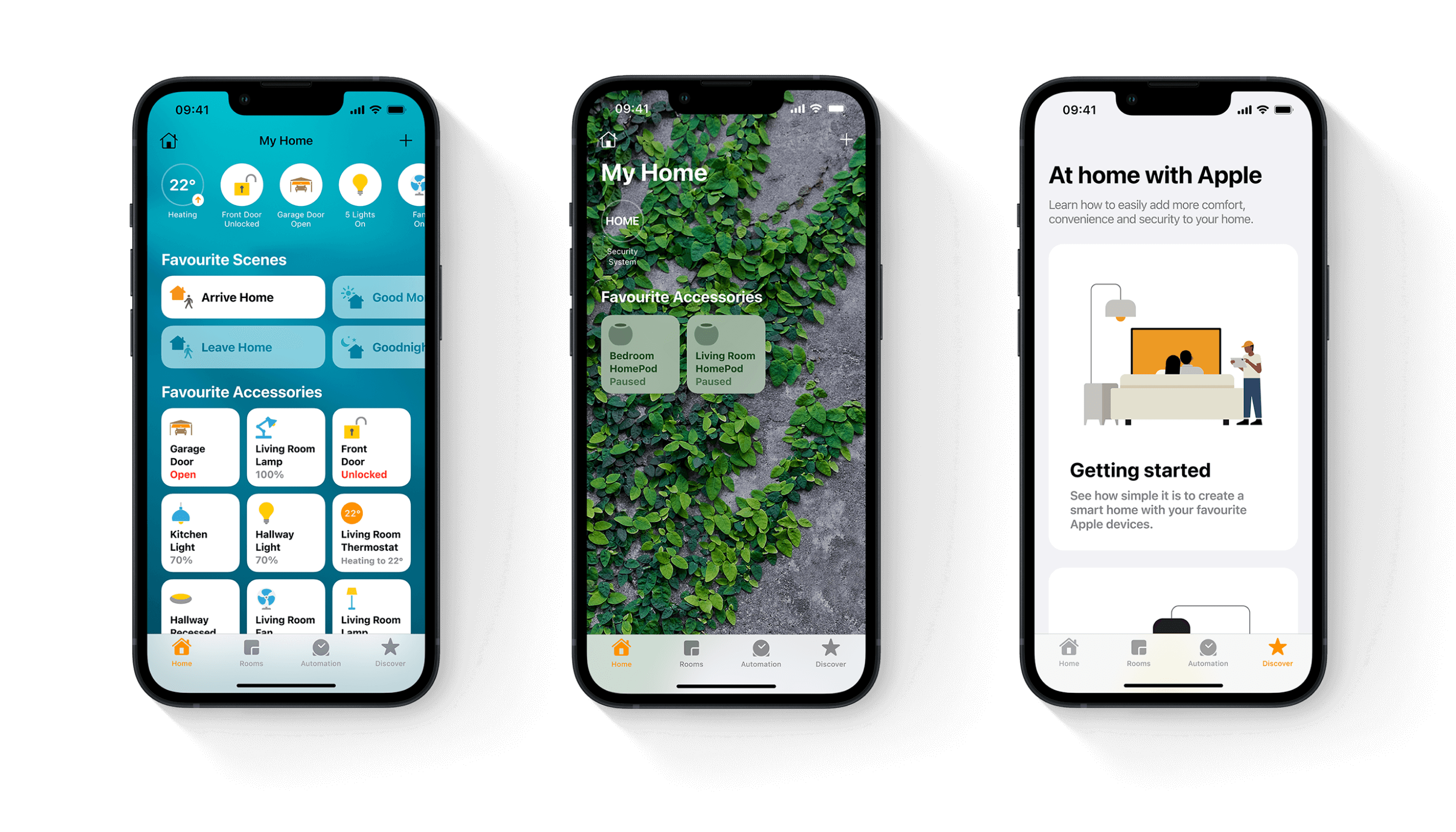 When you set up HomePod mini, it's automatically added to the Home app, and with just your voice you can instantly control any of your HomeKit devices.
HomePod mini can also act as a home hub, letting you control your HomeKit accessories remotely. Wherever you go, you can see a live view from the front door, shut your garage, and lock or unlock the house through the Home app.
Looking to learn more about the benefits of a smart home? The Discover tab in the Home app is the best place to find out what's possible, get recommendations on top-rated accessories that work with HomePod mini, and connect to the Apple Store app for additional details and effortless shopping.
Private and secure
A speaker that protects your right to privacy.
Privacy is essential — especially in your own home. HomePod mini is designed to keep your personal information safe and be a trusted assistant in your family's everyday life.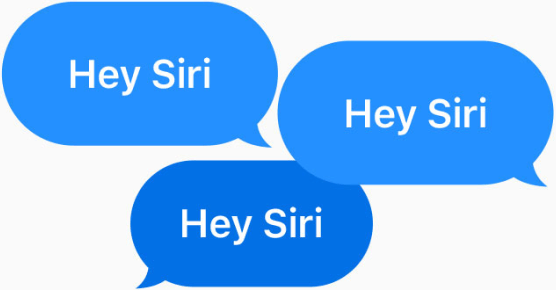 HomePod mini only listens for "Hey Siri"
— so you can speak freely knowing nothing you say is sent out of your home until you activate Siri with a touch, or HomePod mini hears the magic words, "Hey Siri".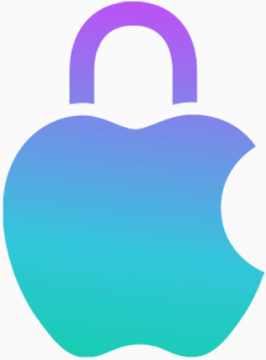 When you ask Siri something, your request is associated with a random identifier, not your Apple ID.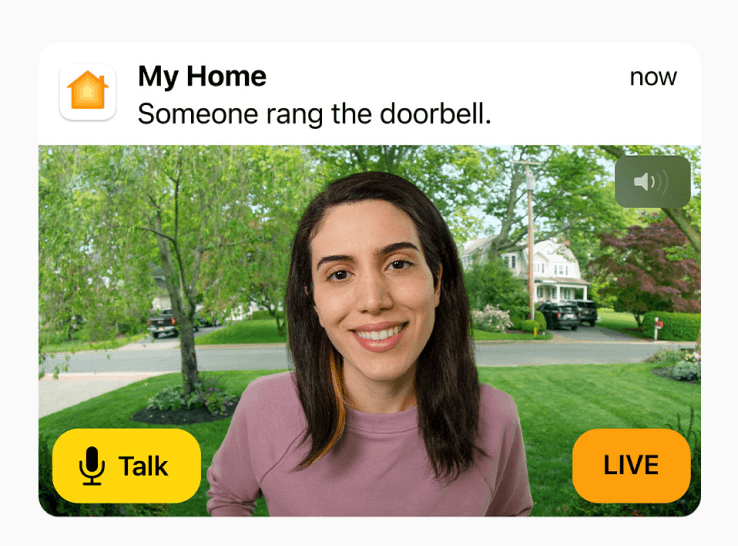 With HomeKit Secure Video support, HomePod mini can analyse the feeds of your supported video cameras, detecting the presence of people and recognising familiar faces, pets and cars. All video processing is done right on device before it's sent end-to-end encrypted to iCloud — so your recordings can only be seen by you and the people you share them with, not Apple.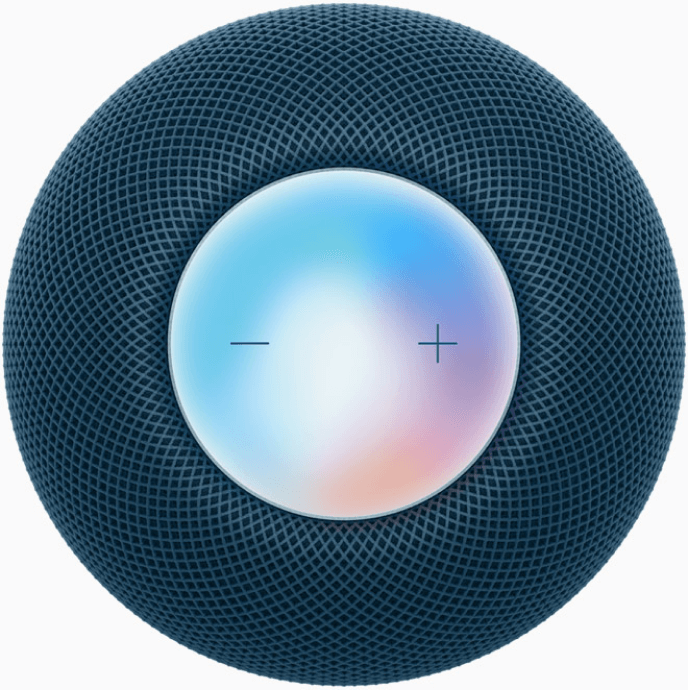 HomePod mini works with your iPhone for requests like hearing your messages or notes, so they are completed on device without revealing that information to Apple.
* New subscribers only. R69,99 pm after trial. Offer available for a limited time to new subscribers who connect an eligible device to an Apple device with iOS 15 or later or iPadOS 15 or later. Offer valid for three months after eligible device pairing. No audio product purchase necessary for current owners of eligible devices. Plan automatically renews until cancelled. Restrictions and other terms apply.
1 .Requires multiple HomePod devices or AirPlay 2-compatible speakers.
2. Requires a U1-equipped iPhone. Ultra Wideband availability varies by region.
3. Requires a U1-equipped iPhone. Ultra Wideband availability varies by region. A subscription may be required for music streaming services.
4. A subscription may be required for music streaming services.
5. Requires a HomeKit-enabled device.
6. Multi-user features are available in English (Australia, Canada, India, Ireland, New Zealand, UK, US), Spanish (Mexico, Spain, US), French (Belgium, Canada, France, Switzerland), German (Austria, Germany, Switzerland), Italian (Italy, Switzerland) and Dutch (Belgium, Netherlands). Multi-user features for Dutch (Belgium, Netherlands) and French (Belgium) require iOS 15.4 and HomePod software version 15.4.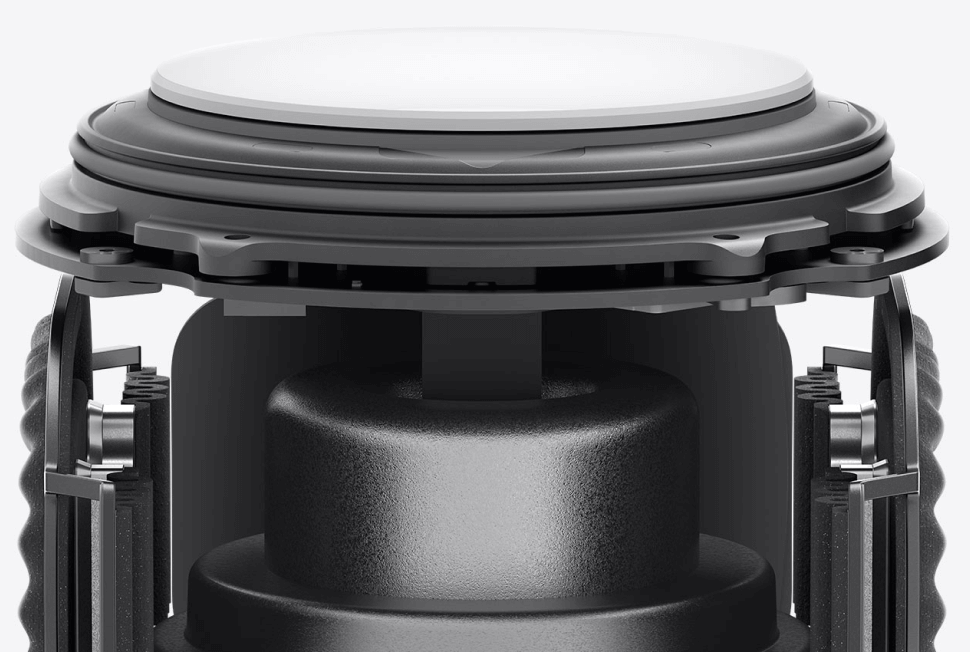 Mini sounds big.
An Apple-designed full-range driver uses an incredibly powerful neodymium magnet to deliver deep bass and crisp high frequencies.
The unique acoustic waveguide directs sound out from the bottom of the speaker, creating a 360-degree audio field for consistent sound no matter where you are in the room.
The tiny but powerful Apple S5 chip enables computational audio, which processes complex algorithms in real time, giving you balanced, fine-tuned sound at any volume.
Apple-designed force-cancelling passive radiators give HomePod mini incredible bass extension.
Four microphones work together to help cancel noise and listen for "Hey Siri" — even if your environment is loud, you don't have to turn the volume down or move closer to be heard.
✕