13-inch
MacBook Pro
Buy now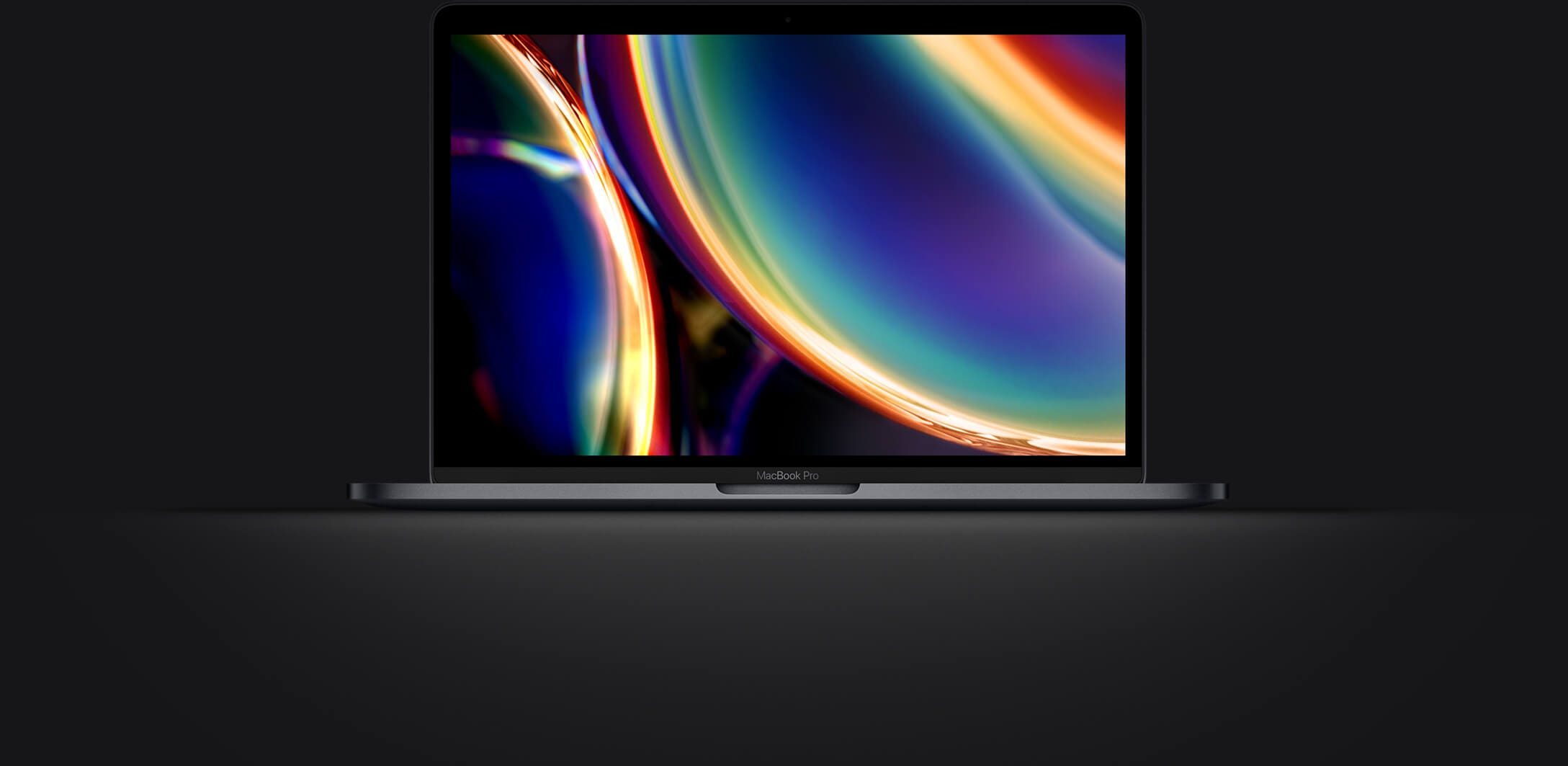 Portable powerhouse
4-core
Up to 10th-generation
quad-core processors
80%
Up to 80% faster
graphics performance1
16GB
Up to 16GB
3733MHz memory
4TB
Up to 4TB SSD
storage2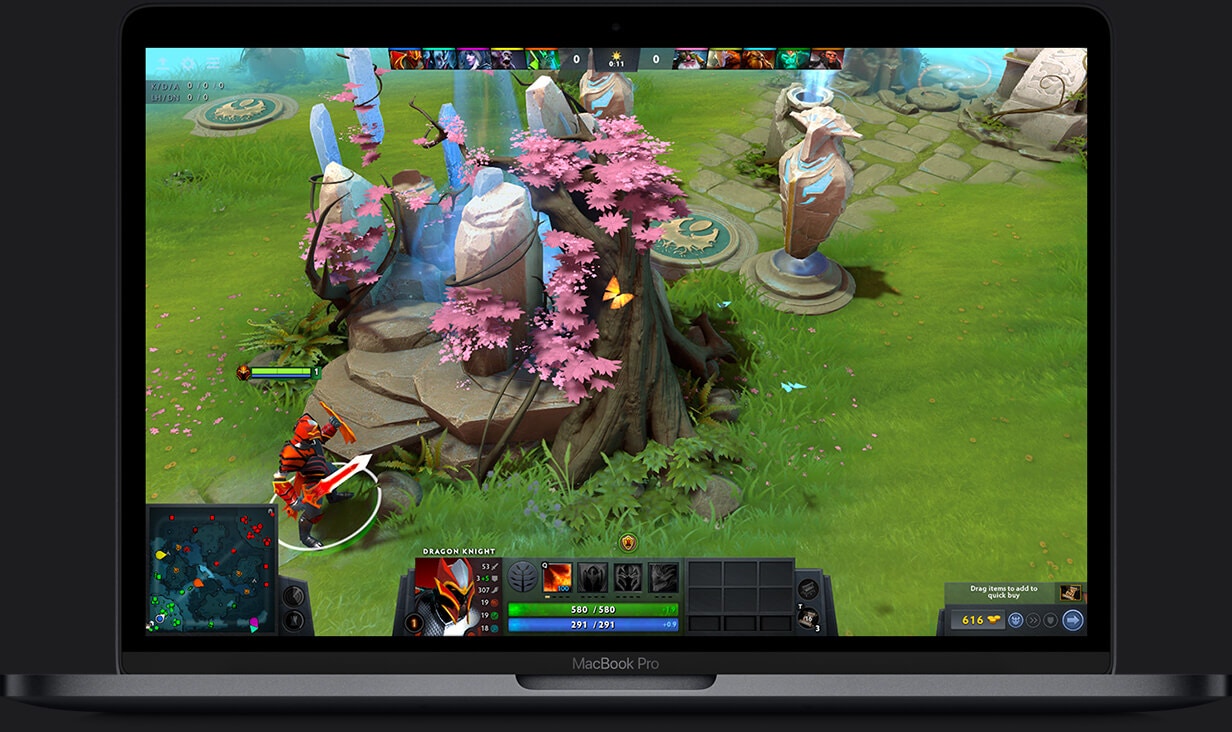 A powerful arrangement.
The Magic Keyboard features a refined scissor mechanism with
1 mm of travel for a responsive, comfortable, and quiet typing
experience. Quickly switch between modes and views with a
dedicated Escape key. With the inverted-T arrow keys, you can
navigate through any game or spreadsheet with ease. The
Touch Bar puts powerful shortcuts front and center, and
Touch ID provides fast authentication.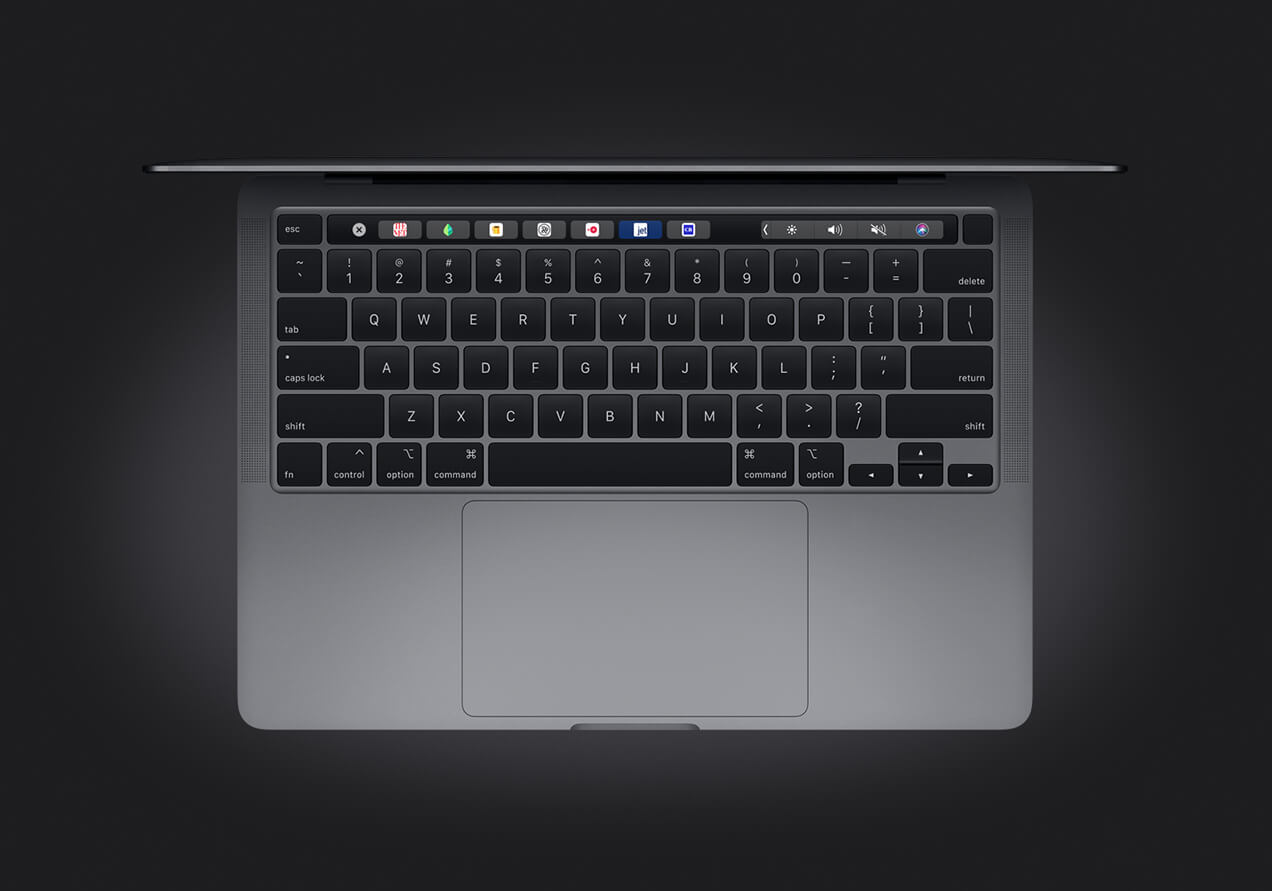 Easy on the eyes.
Music to your ears.

500 nits
brightness

25% more
colors than sRGB

True Tone
technology

Wide stereo
sound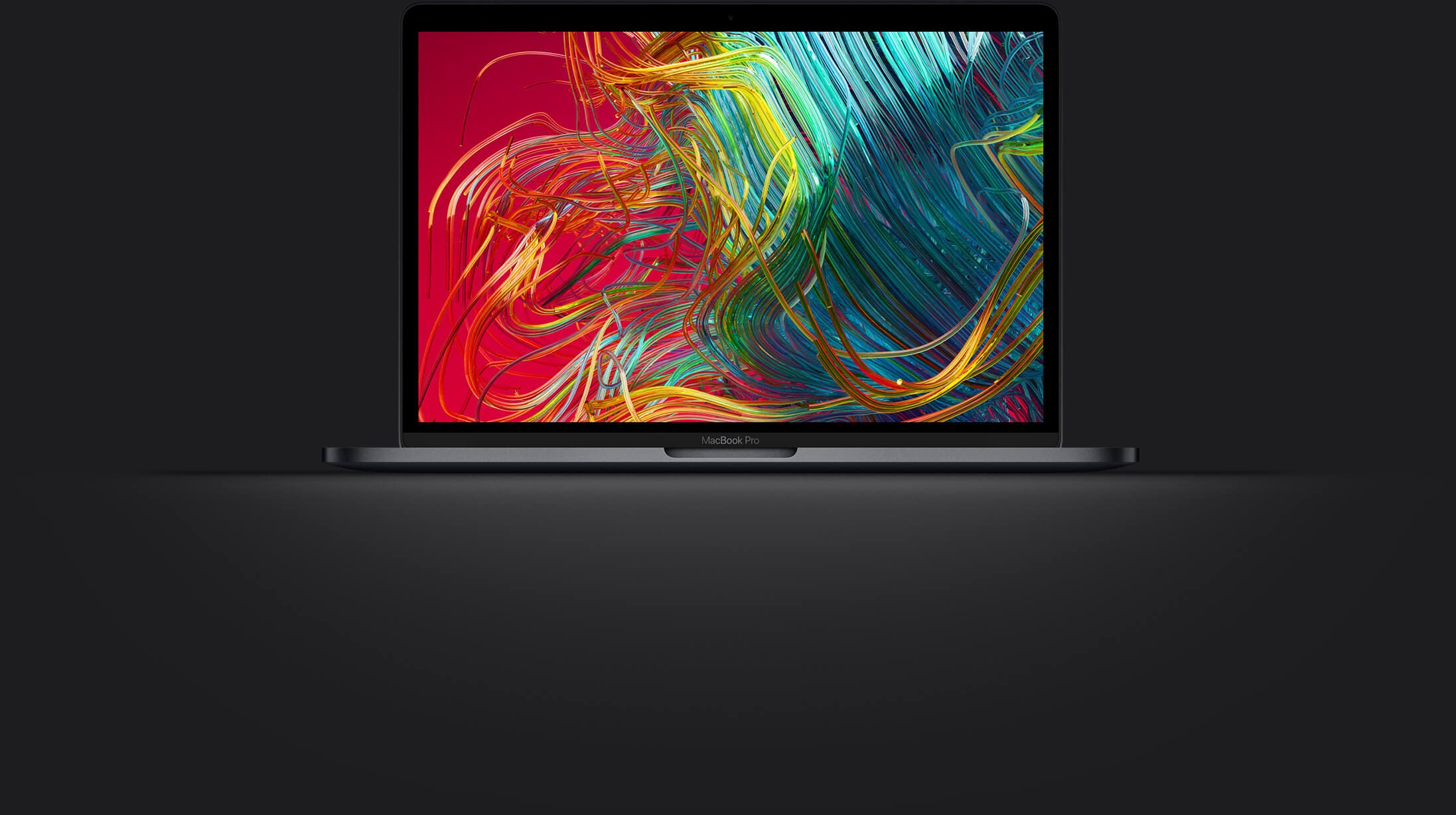 The most powerful
and versatile port ever.
Thunderbolt 3 combines ultra-high bandwidth with the ultra-versatility
of the USB-C industry standard to create one revved-up universal
port. And with up to four ports, you can charge, transfer data, or
output video from either side of your MacBook Pro.

Up to 40Gb/s
data transfer

Charge and provide
power from any port

Supports one 6K, one 5K,
or up to two 4K displays3

Testing conducted by Apple in April 2020 using preproduction 2.3GHz quad-core Intel Core i7-based 13-inch MacBook Pro systems with Intel Iris Plus Graphics, 32GB of RAM, and 4TB SSD, as well as shipping 2.8GHz quad-core Intel Core i7-based 13-inch MacBook Pro systems with Intel Iris Plus Graphics 655, 16GB of RAM, and 2TB SSD. Total War: THREE KINGDOMS v1.0.8 tested using the built-in campaign_benchmark, at 1440x900 resolution, with medium settings. Performance tests are conducted using specific computer systems and reflect the approximate performance of MacBook Pro.
1GB = 1 billion bytes and 1TB = 1 trillion bytes; actual formatted capacity less.
Display support varies depending on the model; see apple.com/macbook-pro-13/specs for details.
Software and content may be sold separately. Title availability is subject to change.
Features are subject to change. Some features, applications, and services may not be available in all regions or all languages.