A healthy, balanced lifestyle is the ideal way to reduce the kind of stress that we all naturally encounter on a daily basis. By taking the time to really relax and do things that we enjoy, we find ourselves to be happier in ourselves. Here are a couple of ways to take some time out and really unwind.
Take a deep breath and relax
Breathing deeply is one of the most effective ways of lowering stress in your body. By taking deep breaths, you are sending a message to your brain to calm down and relax and in turn, your brain communicates this to the rest of your body. Doing a series of breathing exercise is a great way to reduce any stress or tension that you may have and take you into a state of relaxation in your body and mind. The Breathe app on Apple Watch is designed to help you stay cool, calm and collected by reminding you to take some time out in your day for some relaxing deep-breathing sessions. There is a visual guide with step-by-step instructions on the sessions which last between one and five minutes. You can set reminders throughout the day to make sure you fit a session in every day. You'll even receive a handy heart rate summary when you're done.
Have some fun
For the puzzle and word game addict
Sometimes there's no better way to burn some time than sitting down to an exhilarating word game or puzzle. This will keep you occupied for hours and although you're engaging and developing your mind, you are relaxing at the same time. With your iPad, you can do this no matter where you are. Take it with you to your local park, the beach or even as far as your lounge. The Crossword Puzzles! is an app that allows you to play one free puzzle every day. One beautiful aspect of this app is that it takes you on incredible tours around the world with stunning HD images. So if you love both travel and crosswords then this app is perfect for you. There are different puzzles depending on your skill and most are available offline so you really can be anywhere!
For the gardener at heart
Do you love to garden but don't have one of your own? Avid gardeners say that spending time in their gardens and amongst nature is one of their most favourite and therapeutic activities. Prune is a minimalist puzzle game that is inspired by the Japanese art of bonsai. Players need to care for a growing plant by pruning it and responding to the environment. If cultivated well and your plant gets sufficient light, you'll have a healthy bonsai with fresh flowers. The simple aesthetic of this app makes it a calming, joyful game to engage in whenever you need some time out.
For the gamer
There's nothing quite like the satisfaction of completing that difficult level in your favourite game and moving swiftly onto the next. Do you remember the classic game of Cut the Rope? Well, this cute little monster is back with Cut the Rope: Magic. Kick back and relax with your iPad and let the app take you into the fantasy realm, through a variety of puzzles and 120 levels of rope cutting to get that candy!
Improve your health and fitness
When we make healthy living a regular part of our daily routine, we find ourselves sleeping better, being less stressed and feeling more relaxed. Apple Watch gets you started on the basics by helping you to set some goals in three fundamental areas - standing, moving and exercise. These form part of your Activity ring and your Apple Watch will track your progress throughout the day to see whether you are reaching these goals. By focusing on these basics on a consistent basis, you'll be developing a healthier, stress-free lifestyle. Yoga is another great way to relax and build muscle at the same time. 5 Minute Yoga is a great app for beginners who want to fit in a bit of yoga no matter where they are, for a short length of time. So whether you need to fit it in quickly before you go to work, somewhere in the middle of the day, or for some relaxation when you get home, this app is perfect! It has illustrations that guide you with each position and is animated as well to ensure that you're doing it just right.
So whether you want to burn some free time or de-stress after a long week, with these built-in features on your Apple Watch and amazing apps on your iPad, you'll have a ton of ways to really relax this year and start developing a more balanced and healthy lifestyle.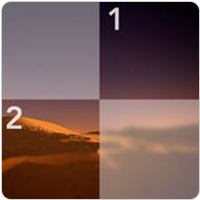 Crossword Puzzles!
Play a FREE puzzle every day as you tour breathtaking locations around the world. Thousands more puzzles and dozens of destinations await you on your tour.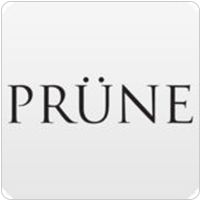 Prune
The Prune application has the following features: -Last Campaign photos -The best looks of the new collection -Videos -A full catalogue with our products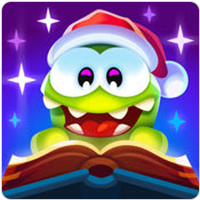 Cut the rope : Magic
ABRACADABRA! After more than 960 million downloads, the Cut the Rope series returns with a magical new sequel: Cut the Rope: Magic!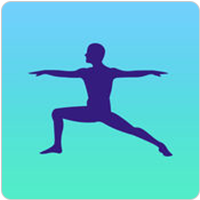 5 Minute Yoga
Ideal for those wanting quick and regular yoga sessions. Every pose features clear images and detailed instructions ensuring all poses are performed correctly.