On December 15th, 2016, the first-ever mobile game featuring the most iconic video game hero of all time will be available on iPhone and iPad in South Africa. Super Mario Run.
What can you expect from Super Mario Run for iOS?
If you've been playing Super Mario since before you knew how to read, you are going to love Super Mario Run. It's the first Super Mario Bros. game developed specifically for your iPhone or iPad, and you can play it with one hand! Navigate Mario through the courses using a variety of jumps, all the while you gather coins and reach the goal.
There are 3 different gaming modes to choose from.
Mode 1: Features challenging courses for you to complete.
Mode 2: You get to challenge the play data of other people's completed courses, and compete to see who can finish the course with the most style
Mode 3: Create your own Mushroom Kingdom using coins collected by playing the first two game modes.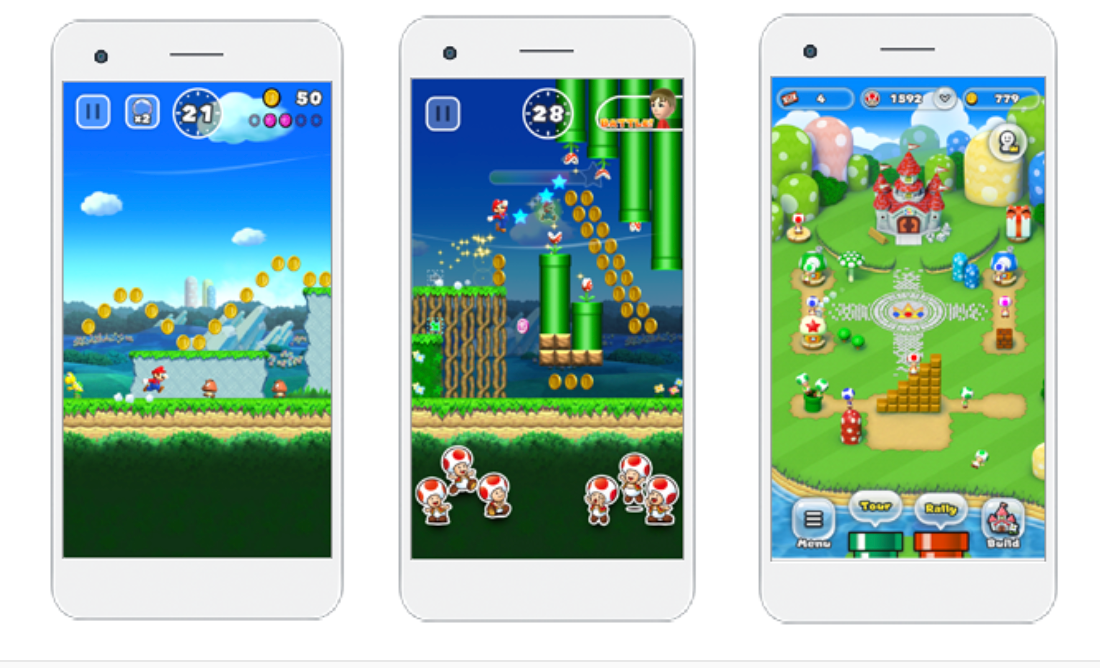 These three modes are available for free when you download Super Mario Run App. If you want to explore more of Super Mario's world, you will need to purchase the rest of the App as an in-App purchase.
Which devices are compatible?
Your iPhone or iPad needs to be running on at least iOS 8.0. Super Mario Run is compatible on the iPhone 6 or later, as well as a selection of iPads and iPods.
But if you simply can't wait and need to get your fix the little Italian plumber right now, we have something really cool for you to download.
iMessage Stickers
If you haven't been using the iMessage Stickers feature since the last iOS update, we think now's a good time to start. Firstly, did you know you can get Super Mario Run stickers?
Here's how to do it:
First, you'll need to download the Super Mario Run sticker pack from the iMessage App Store.
Open Messages > Go to a new message > Tap the App Store icon next to the input field > Tap the four dots in the bottom left > Click the Store icon > Go to the Categories tab > Stickers > Gaming > Super Mario Run > "Get".
After it has installed, you'll see all the Mario stickers appear under the input box in a new message when you tap on the App Store again. Now that you have the sticker collection, it's time to play around. This is how you add a Mario's hat and moustache to an image:
Once you have the Mario stickers below your message conversation, you can send away to your friends. Scroll down a little and you'll find Mario's hat and nose with moustache, which you can add to an image.
To do this, you first need to upload and send the image you want to "Mario-fy". After the image appears in the conversation, you then need to get yourself back to the Mario stickers tray. Press and hold the Mario hat and drag it onto the image within the conversation above, and do the same with the nose and moustache. Both will send individually but the recipient will then see the image in completion. Now it's your turn to give it a try. Enjoy!