We know how it is, sometimes modern technology just gets the better of us. So we have decided, we'd give you answers to the questions that pop up from time to time.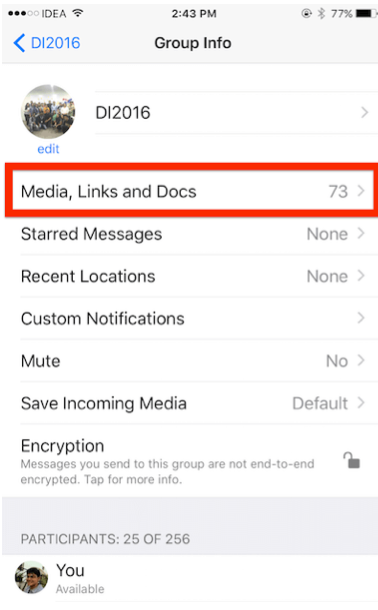 How to make space on your iPhone.
There are a lot more complicated ways to clear space on your iPhone. We've picked a couple of the simple ones to show you how.
Here are a few ways to do it:
Check your Whatsapp. Everyone gets sent random pictures and videos that you may not want to keep. Enter one of your Chats > Tap the person's name at the top of that chat > Select Media, Links and Docs at the top of the Contact Info list. You can then delete images that you may not want.
Every time you delete a photo on your iPhone, it gets stored in a Recently Deleted album for a certain number of days. But you can delete them if you're desperate for extra space on your phone right now. Open your Photos App, scroll down to the Recently Deleted album, select the photos you'd like to trash, and Delete.
Forgot Password?
So you've forgotten your password, again. This happens to most of us at some stage or another, and that is why it's pretty easy to reset. When logging in to an account, there is always a Forgot Password option. Enter the email address you used to register your account, then check your email for instructions on how to reset your password.
Do you need to increase your iPhone's font size?
Maybe your eyes aren't like they used to be, or you just prefer larger text on your iPhone. This is how you do it. Go to the Settings app > Tap Display & Brightness > Set your preferred text size by sliding right for increase size or make it smaller by sliding to the left; and you're ready to go.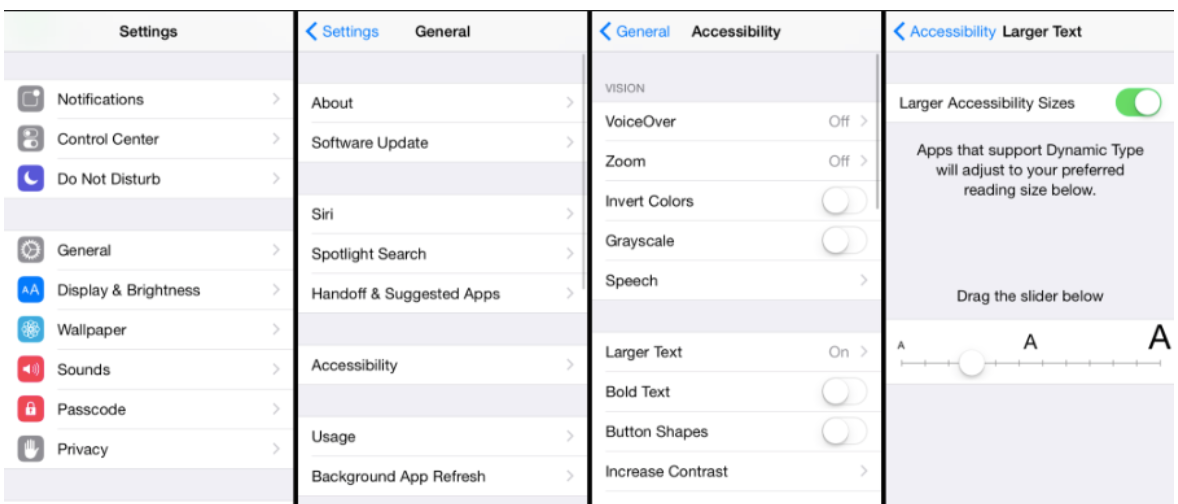 This is how you FaceTime.
If you can't find the FaceTime app on your home screen (It's a green block with the Video Camera in it), then we'll have to go the long way around.
You may need to enable FaceTime in your Settings App. Go to Settings, then scroll down the list to the FaceTime App > Tap and enable it by swiping the toggle green. If you are prompted to enter your Apple ID, it's the email address connected to your account.
Now, let's get to it. Make sure you are connected to the Wi-Fi. You can call if you aren't in range of the Wi-Fi, but this will save on your iPhone's data bill. Next step, tap and open your Phone app > Select the contact you wish to FaceTime > Tap the video icon on the right and your call will then connect.
Keen to save on your data bill?
If you aren't happy with your data bill, there are a few ways you can save, by making a few adjustments on you iPhone. Go to your Settings App > Tap Cellular and from here, you can manage your data usage. If you wish to turn off data completely, because you are always in a Wi-Fi area, tap the Cellular Data toggle from green to white. By scrolling down, you will see all the apps you use as well as the the data each app uses. Swipe the toggles from green to white if you wish to turn off your data usage.
We hope these tips have helped you. Visit iStore to get your iPhone today: https://www.istore.co.za