Buy now, pay later.
With up to 3 months to pay.
iStore has partnered with FASTA
to offer another way to finance products at iStore.
Up to R8 000 credit can be offered with a flexible repayment period of 1 to 3 months. You also have the option to fund part of your purchase by paying a deposit. This supplements your purchase and ensures that you "finance the smallest amount possible. This allows you to buy an Apple product to a higher value than R8000.
When you are ready to checkout, simply select FASTA as your payment method. The application process is fully automated, and you will receive feedback on your application in minutes.
FASTA is the ideal way to start establishing a credit history responsibly, if you don't have one already.
How it works.
Our online shopping application process.
Step 1
Select FASTA as your payment method at checkout.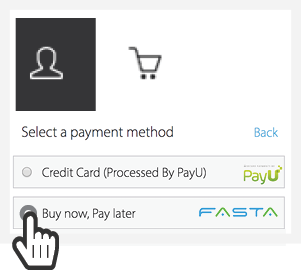 Step 2
Choose how much of the basket value you would like to finance
and how much deposit you would like to pay in, if applicable.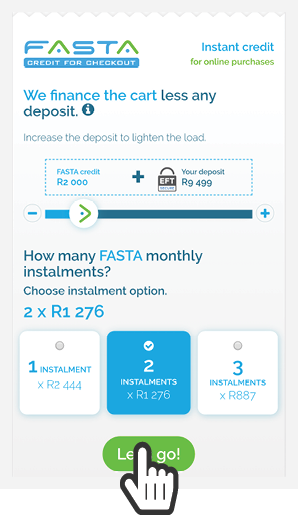 Step 3
Start your online application process with FASTA
and get approved in minutes.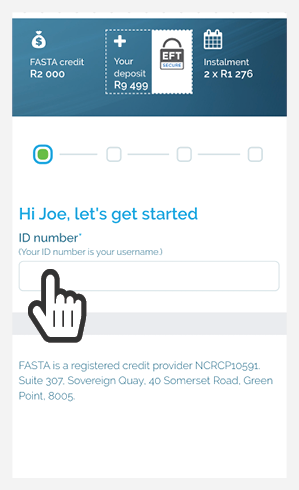 Step 4
If applicable, pay your deposit amount to complete
your purchase after approval.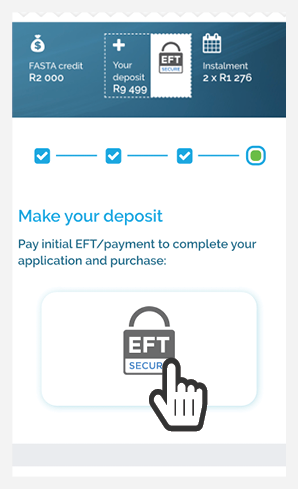 Step 5
On approval FASTA will pay for your cart in
full instantly and iStore will start processing your order.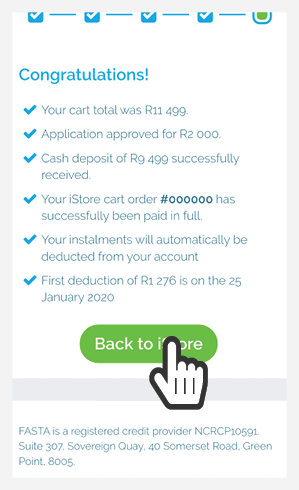 Step 6
Instalments will automatically be deducted from
your account on the date you specified.
Get up to R8000 in credit
to use on any product at iStore.
Use a deposit to bring down your monthly instalment
or to increase the value of the product you buy online.